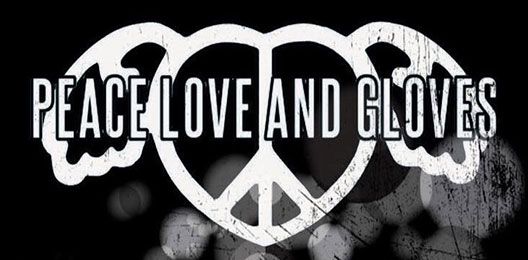 Bournemouth Rap/Indie crossover band Peace Love & Gloves recently released a new single entitled "Great Britain", the first of a string of new singles over the coming months. The 2012 Dorset Music Award winners have all been busy with their own personal affairs away from the band and the lockdown has given them some time to put some new material together. Frontman Mark explains "Great Britain is a far cry from our usual indie-driven Rock/Hip Hop with its catchy hooks and personal lyrics. Given the political nature and current affairs subject matter we decided to team up with composer "THE HUNGRY GHOST" and produce a down the road, straight hip hop synth sound; although the catchy hook remains. At the risk of alienating a large part the population; umming and arring whether to release it or not, after great feedback from our ever loyal fan base and key demographic we decided to go ahead and let it have its time in the sun. Being such a departure from our norm it won't make an appearance on our forthcoming releases and certainly don't expect it to be played on the radio".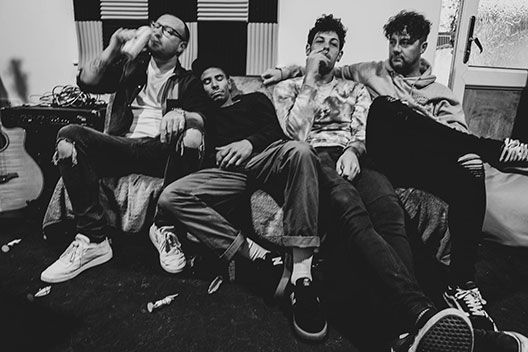 The hard-hitting tune features recent controversial, social and political commentary that certainly provokes a divided reaction amongst everyone who hears. The band are no strangers to controversy with previous material taking on subjects like drugs, sex and growing up from underprivileged backgrounds. Tracks like "Bang Bang", "Eye Fuck City" and "Young Lives" are just a few tunes that have made them a must-see live band around the South's music venues. I think the main lure of the band is that they are four ordinary boys from a notorious council estate in Bournemouth, who sing honestly about their lives. They remind me a little of ethics of Coventry three-piece The Enemy; a band that was raw and in your face, showing themselves to be a band of the people. "Great Britain" shows the band combining simple guitar riffs with infectious rhythms put to Mark's neatly rapped vocals.

Great Britain is available on Spotify here.
The Band
Guitar/Vocals: Rikki Colegate
Guitar Vocals: Mark Mullady
Drums: Jason Gordon
Bass: Bradley Gillham
Link
https://www.facebook.com/peaceloveandgloves
Words By David Chinery.