News: Hangover Hill and Lighthouse present March's LIVE & UNHEARD
on
February 5th, 2020
at
08:00
Featuring Lee Ainley's Blues Storm, Moonbeams, Ethereal and the Elevated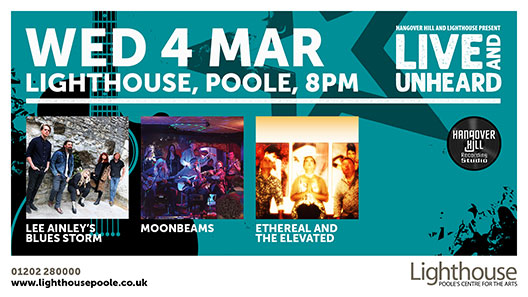 Wednesday 4th March 8pm (The Sherling Studio)

Live & Unheard, the monthly showcase for original music talent, returns to Lighthouse, Pooleís centre for the arts, on Wednesday 4 March with another diverse triple bill of original artists.
Topping the bill, Lee Ainley's Blues Storm are a rising force in soulful blues-rock. The unique vocals of Lee Ainley and Tori Mai showcase tight harmonies but add lead guitarist Elliot Young, David Atkin on drums and Nat Ainley on bass and you have a sound that is greater than the sum of its parts. The two vibrant young talents and three mellow experienced veterans make a band thatís able to write and produce music that looks to the future, as well as back at the past.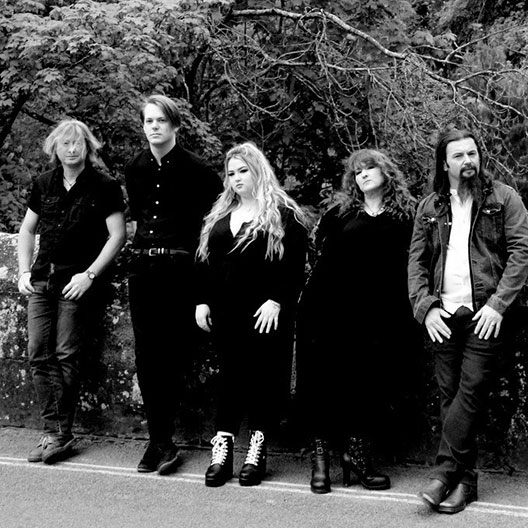 From their humble late-2016 debut, Moonbeams have evolved into an expansive nine-piece collective that includes flute, viola, acoustic and electric guitars, Hammond organ and two backing vocalists. At its heart sits the lava lamp mind of songwriter Conrad Barr, channelling influences as out-there as the baroque pop of Kevin Ayers and Jefferson Airplane's uninhibited folk-psychedelia.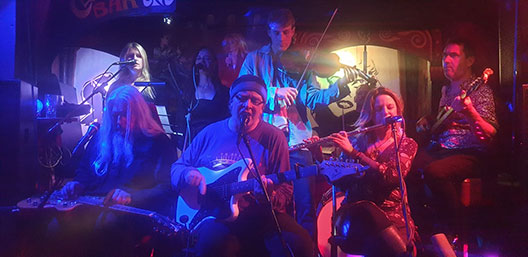 The bill is completed by the nascent sound of Ethereal and the Elevated. In 2016 songwriter Ethereal rose like a phoenix from the ashes of Yui Karlberg Music and The Subwave Network UK to join forces with David 'Deej' Jones (drums) and Steve Cable (bass) and embark on an experimental journey into funk, soul, pop, indie, rock and jazz.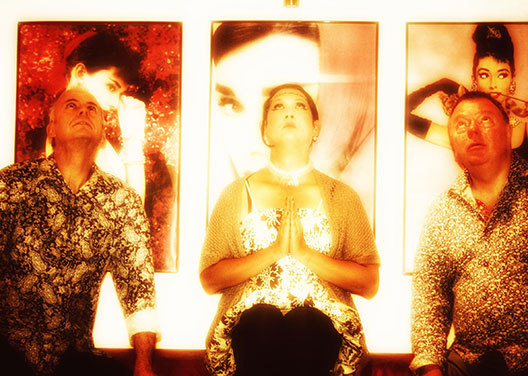 Hangover Hill is inviting bands and artists interested in performing at Live & Unheard to contact the studio at hangoverhill@gmail.com.
Purchase Your Tickets here.
Links
https://www.facebook.com/LABluesStorm
https://www.facebook.com/PlanetMoonbeam
https://www.facebook.com/etherealsensation
https://www.facebook.com/liveandunheard
Videos
Tickets & information 01202 280000
https://www.lighthousepoole.co.uk