News: Live & Unheard Takes To The Road
on
February 26th, 2020
at
20:05
With A Gig On The 8th April At The Brook In Southampton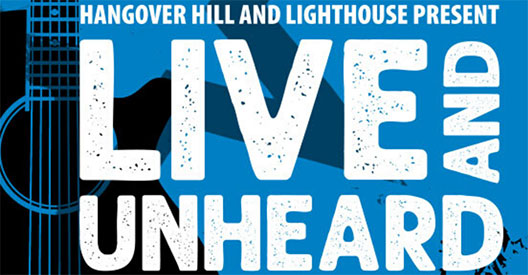 FEATURING: DD Allen, Liam Wakefield, and 27 Days

Live and Unheard, the grassroots music initiative created by Hangover Hill and Lighthouse, Poole's centre for the arts, is hitting the road and taking its three bestselling acts to The Brook music venue in Southampton. Started in 2018 to give the region's emerging original artists invaluable experience and a platform at one of the country's largest regional arts centres, Live and Unheard showcases at least three artists every month in the Sherling Studio at Lighthouse where they work with professional crew using industry-standard sound and light equipment.
More than fifty of the area's most promising acts have performed to date and now the three who sold the most tickets will grace the stage in "Live and Unheard Bestsellers" on Wednesday 8 April at The Brook, the 550-capacity venue in Portswood Road, Southampton. "This is the region's largest and most exciting grassroots music event for a generation," says Live and Unheard co-ordinator Matt Black. "We have showcased some amazing talents in the studio venue at Lighthouse representing a wonderfully diverse range of original music. All the artists featured have been empowered by the experience and their audiences have been overwhelmingly supportive.
"Live and Unheard is curated by industry professionals and it has to earn its keep as a viable part of the wider programme at Lighthouse. I believe that artistic and commercial integrity is the key to its success and the perfect platform to take three of the most popular acts to the next level and see how they manage the challenge of a larger venue with a bigger audience. I can't wait to see what happens."
DD Allen
Headlining the 'Live and Unheard Bestsellers' bill is Bournemouth-based DD Allen who continues to go from strength to strength since supporting James Blunt at Bournemouth International Centre on the Moon Landing tour in 2014. His rousing live performances are responsible for sold-out shows, a string of UK festival appearances, and a 2019 European support for LA-based funked-up rock and rollers Vintage Trouble.
But it's DD Allen's emotive storytelling that garners widespread attention. In the antithesis of musical cliche, he waxes lyrical about people, places and situations with consumate metaphorical artistry."Imagination is incredibly powerful", muses Allen. "You can take the lyrics of a song and turn it into something incredibly personal. Nobody else sees what you see in your mind, you own the song." And with an insistence that rock is yet to fully evolve, DD Allen's music sweeps effortlessly between richly textured anthemic harmonies and detailed emotional ballads.
His debut single "Just Like The Old Days" (Oct 2016) arrived with all the energetic intent of a Killer's stadium anthem and found immediate support from Indie Shuffle. The sophomore release "Rebecca's Curse" (Jun 2017) premiered on Atwood Magazine, striving to carve out its own space and rise above the mainstream by emerging as a subtle and poignant statement to isolation and despair. Allen's 3rd single, "Never Felt So Far From You" (Feb 2018), saw a brief excursion into Americana and placement on Spotify's official Fresh Finds playlist. Continuing to find favour with an audience intrigued by Allen's persistent reinvention, 2019 saw a return to the singers early rock guitar influences with a 2-track EP release called Bad Love.
The same-titled lead single served as a homage to The Rolling Stones early Exile on Main Street period, while "Just a Little More" saw a nod to the influences of heartland rock's finest with a rousing sing-along chorus: "On the streets tonight, the songs all call your name". But in all of this, lay a hint that DD Allen is an artist perpetually evolving his sound. Now, teaming up with internationally acclaimed composer, keyboardist and pianist Issac Aryee, DD Allen promises to release his most immersive work to date in 2020.
Liam Wakefield
Liam Wakefield is a singer-songwriter, originally from Horsham, West Sussex, now living in Southampton. He combines Indie-Folk guitar with a raw Americana vocal to create his own unique style. After a decade in the Armed forces, 2019 saw Liams return to music which was incredibly received with a collection of beautifully crafted original songs. 2019 ended on a high with Liam playing to a full house at his headline show at the O2 Academy2 Islington. 2020 is set to be an even bigger year, including the release of his debut album.
27 Days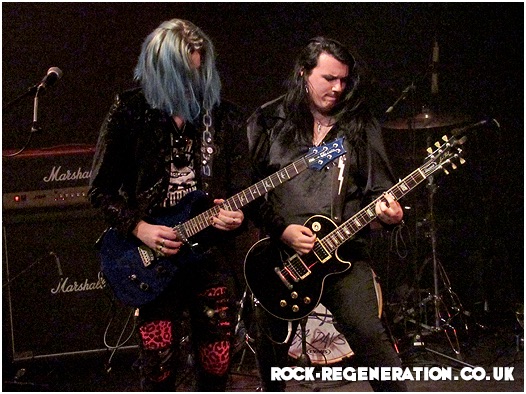 27 Days are a dynamic Hard/Sleaze Rock Band from Bournemouth. Their lineup consists of frontman Jordan Watts, Lead Guitarist Steven Speck, Bass Player Jayke Turl and drummer Phil James. They are single-minded in their pursuit of creating rock music with fire, passion and energy, forming in 2016 and began writing their own material. Having completed a successful tour of the Midlands and North of England, playing legendary venues such as Mr. Kyps and numerous festivals they created and recorded their debut album "Live Fast Die Young", described by music journalist Rob Lowe as "an album of incendiary anthems". Since then they have continued writing and recording demos and have released a new single called 'Dead Man Walking' on all major platforms and it certainly won't stop there. They are young, full of ideas and are just getting started.
Videos



Buy Your Tickets here. £10 in Advance (More on the night!!).
Artist Links
https://ddallen.com
http://liamwakefieldmusic.com
https://27days.org
Live & Unheard & Hangover Hill Links
https://www.hangoverhill.co.uk
https://www.facebook.com/hangoverhill
https://www.facebook.com/liveandunheard