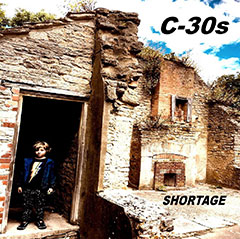 Back in August last year Bournemouth's favourite Punk outfit "Self Abuse" played a very successful in store show at Wimborne's Square Records. As I was leaving singer Andy (Nazer) handed me an EP of his "other band". I said I'd review it, he said no pressure if you choose not to. I played it in the car for a while then forgot about it. During these "Covid Times" and with a little more time on my hands, I gave it another listen – and here we are again with my latest review.
It opens with "The Old Model Is Dead". The song begins like a track being jammed in the studio, replete with background cussing! A twisted, noodly guitar part accompanies snare-driven thumping of the skins; while the sometimes harsh, multi-layered vocals are just about audible above the guitar squalls and bass throbs. Hints of 'Sub Pop-era' Grunge purveyors immediately come to mind, but this is a sound C-30s have been perfecting for quite a while now.
"Nothing To Do" is altogether faster with chunkier guitars and slightly more audible vocals, which fight for space above heavier more ferocious hitting. More of an American Hardcore sound this time around while the bridge is simply breathing space before the song furiously accelerates to its conclusion, which like its predecessor is blunt.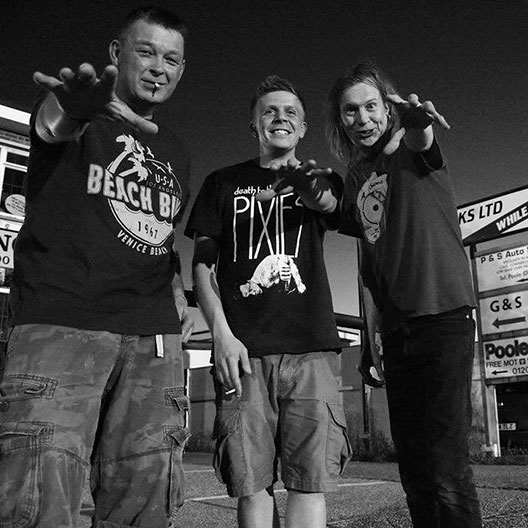 "You've Been Conned" initially reminds me of "Freak Scene-era" Dinosaur Jr., while the vocals are becoming more audible with each song. Fast and furious throughout, driven by more heavy snare hitting and noodly guitar – most notably in the bridge. Latterly those chords are somewhat strained, but really suit the tempo of the song.
"Sgt Wilco" begins with a host of influences: Dirty RnR, Grunge, 70's Rock, (add or delete where necessary). The main riff reminds me of Wolfmother's "Lady", but this is purely coincidental. Andy (l.vox/guitar) is reaching from the pit of his lungs for the layers of vocal throughout while Dom (drums) thumps those skins in a manner we have become accustomed to, leaving Sonic thumping his bass with wild abandon. On this, the final track; they appear to be exploring a sound that could take them in other musical directions, and again the song is complemented by the now-familiar blunt ending.
C-30s will always be known as Andy and Dom's "other band", yet they continue to write terrific Grunge-inspired songs. And if it's the "short, sharp, shock" they are trying to achieve then they have nailed it, with no one song being longer than 124 seconds. These four cuts will be added to an ever-growing back catalogue that doesn't seem to be grinding to a halt anytime soon.
Track-Listing
The Old Model Is Dead
Nothing To Do
You've Been Conned
Sgt. Wilco
Band Members
Andy Nazer – Guitar/Vocals
Paul "Sonic" Mackenzie – Bass/Vocals
Dom Upchuck – Drums
Link
http://www.facebook.com/C-30s
Review by Ross A. Ferrone.