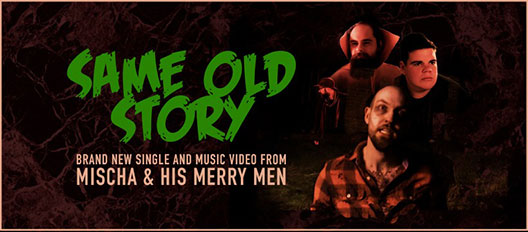 Mischa & His Merry Men

Mischa & His Merry Men are a Bournemouth collective of musicians; fronted by one of the nicest chaps on the local scene, Mischa Weston-Green. The band is made up of some of the most talented musicians from in and around the area – as with most musicians they are mostly always busy with one project or another. Mischa hatched a plan to have a party at Merry HQ and invite all of his friends along so they all could spend one glorious evening in one place together. The ulterior motive was to shoot a video for their new single "Same Old Story"; a song as Mischa explains is about making the same mistakes over and over again, putting all your energy into the wrong things; not respecting one another for each other's divine beauty, and then before you know it life's gone and you can't replay it. But if you could, you'd make sure you'd have the merriest of times with all your loved ones; always and forever.
Mischa & His Merry Men
The party was, of course, a roaring success and despite the rule of "no wrestlers", one, of course, turned up and plenty of hilarious shenanigans went on. The video features local boxer Tom Rogers and Alex Pearson as the rogue wrestler who causes no end of trouble. The song features the band pushing their boundaries a little further than they have before, with a dark and quite Rockier direction. The song features their trademark ivory charmer Steve Russell, who works together with the band's very competent brass section and some significantly infectious rhythms. Band leader Mischa brings it all together with his positive input throughout; with some quite unrecognisable vocal delivery, with him finding something quite new to deliver to their army of local fans. The tune at just under 7 minutes long features many delightful twists and turns; showing the band's never-ending efforts to provide us with unique entertainment.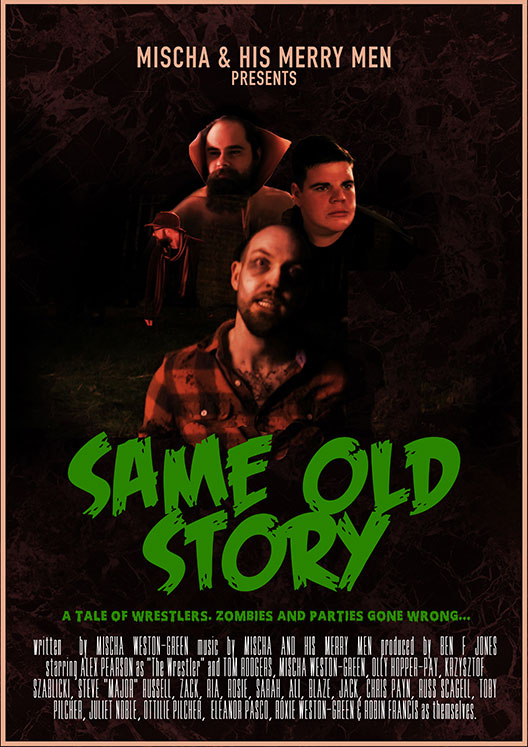 Mischa & His Merry Men
Band Members
Mischa Weston-Green (Lead Vox & Acoustic Guitar)
Olly Hopper-Pay (Electric Guitar & Backing Vox)
Ben Jones (Bass Guitar & Backing Vox)
Robin Francis (Drums)
Eleanor Pasco (Saxophone)
Callum Bowran (Saxophone)
Krzysztof Szablicki (Trumpet)
Steve Russell (Keys)
Links
https://www.mischaandhismerrymen.co.uk
https://www.facebook.com/MischasMerryMen
Words by David Chinery (Chinners).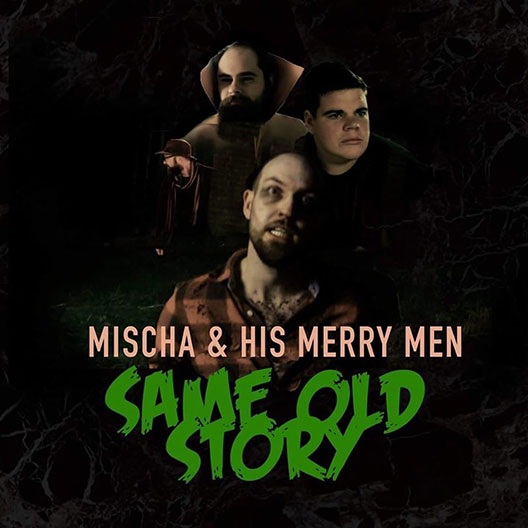 Mischa & His Merry Men