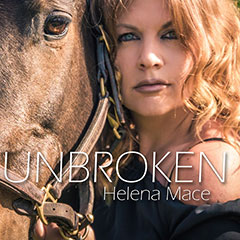 Award-winning Dorset singer/songwriter Helena Mace, over the past decade or so has been making quite a name for herself with a string of hit singles and albums. August sees the release of her new album 'Unbroken', her fourth and possibly strongest offering so far. It was recorded locally in Dorset with two very different producers, Nine Yards music and Hangover Hill recording studios. Already before its full release, it features four top 10 hits from the UK Country I-Tunes music charts. Helena explains "Unbroken is an album about love, heartache, troubles in life and coming through the other side – the album is about relatable experiences that I and my family have gone through in life, as well as my own battles with a brain tumour." Helena is a very relatable songwriter, as a wife and mother, she writes from the heart about what matters during the many obstacles that life throws at us. The album features 10 tracks, along with a bonus piano version of the title track.
There is a large amount of strength and resilience running through each tune and though her path to this recording has not been easy, the musical talent shines through in abundance. As with much of her previous releases, there is certainly a Country music vein running across her recordings and this is quite apparent during the opening number "Hometown". The song meanders along beautifully with toe-tapping rhythms, along with some impressive six-string work and ivory work. It's a tune to wind down the windows of your car while travelling and watch the different landscapes roll by. "I'll Never Let You Down" is showing off the impeccable vocals that have made Helena into the popular artist she is today, with her impassioned delivery and a statement proving non-stop commitment to someone special. This continues through "This Time", which shows the boundaries pushed with slightly different styles.
One of the great tunes off this album is UK top three hit "Save It For Another Day". The tune opens with some gentle acoustic guitar before the talented Si Genaro's beautiful haunting harmonica arrives ahead of Helena's considerable vocal and Matt Black's complimentary piano. The song is about an old musician, or it could at times be autobiographical or about any musicians. Backstage at a gig is a much sought after place that many fans strive to get into, but the reality is at times it can be the most boring and loneliest place in the world. This tune takes an emotional look into the world of touring musicians and here Helena really brings these issues to life with great depth and real compassion.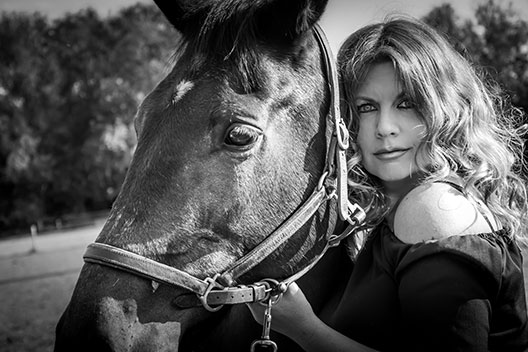 "Won't You Come On Home" shows the continuation of the real quality that this album has to offer, with its wonderfully uplifting piano work. Title track "Unbroken" is a really personal song that at its heart has a massive determination to defeat any obstacles put in the way. It can be related to the current pandemic or anything in your life that stops you from doing what you desire or being with whom you love. It's a powerful song as you will ever hear and one that shows off all the ingredients that make Helena and her team so enjoyable to listen to. "As The Sun Sets" kicks off with some gently laid down acoustic guitar, before the vocals kick in. This south coast-living artist uses the title as an analogy, clearly inspired by all the beautiful sunsets along the Dorset Coast. "Runaround" is another truly relatable number about the trials and tribulations of being messed around in a relationship.
"Take Me Away" showcases Helena's knack of producing a tune that has widespread appeal, which is suitable for all types of radio airplay. It is rather a dreamy number about escape, leaving behind the worry of day to day challenges. Helen says "it takes me to my happy place. I wrote it about when you sometimes feel a bit trapped. My tumour sometimes makes me feel a bit like that but also when someone feels like they would like to get away from a mundane routine or a relationship". It features some gently delivered piano and guitar work, which creates the perfect backdrop for Helena to weave her magic with her constant emotive vocal.
The penultimate song of this collection is "Tangled Up"; a joyful piece showing the pleasures of being in a positive relationship with someone who is supportive, no matter what the weather throws at you. The final track is another version of the title track with piano virtuoso Matt Black adding some nimble-fingered work that creates some captivating depth to this great tune.
Another fantastic offering from this wondrous artist who continues to impress…
The album is available on CD and will be released on worldwide download on the 21st August 2020 and can be ordered from Helena's website now.
Track-listing
Hometown
I'll Never Let You Down
This Time
Save It for Another Day
Come on Home
Unbroken
As the Sun Sets
Runaround
Take Me Away
Tangled Up
Unbroken (Piano Version)
Links
https://www.helenamace.com
https://www.facebook.com/helenamaceuksingersongwriter
Words by David Chinery (Chinners).