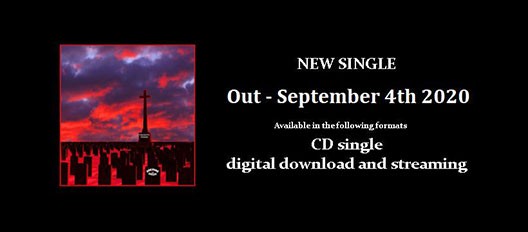 Hot on the heels of their brilliant ode to "Ossie Ardiles" those Brummie "Spunk Rockers" are back with another wholesome release. "Tomorrows Promises" is a much slower, more melodic song which sees them up their game somewhat. The slow, gradual build-up to the big anthemic chorus is nothing new, but the clicky guitars perfectly complement the precise vocal layering.
This release sees a more mature band, experimenting with a sound they are not noted for. Yes, there are the occasional guitar strains and noodles; cymbal-heavy hitting and bass throbs, but SV takes centre stage confidently with layer upon layer of said vocal. Musically I'm detecting hints of XTC in the verses, yet the chorus holds that classic Eruptions fun/Punk feel; replete with noodling and a clever fadeout finale.
One could be forgiven for thinking they may have been tempted to release this prior to the 'Ossie' single, but these guys are on a creative roll right now and a newfound confidence. The lockdown has worked positively for some bands, of which SV and the Eruptions are no exception. Isolation and frustration would appear to have got the creative juices flowing, either that or the lyric writer's fountain pen!!
To be released September 4th 2020 – Avenue Recordz – AV04 – CD single/digital
Band Members:
Lead Vox – S V
Drums/vox – Maff Fazzo
Bass/vox – Joey Strange
Guitar – Tom G Force
Guitar – Scott Bones
Links
https://www.spunkvolcano.com
https://www.facebook.com/spunkvolcano
Review by Ross A. Ferrone.