Seek Harbour are a recently formed band from Kent whose impressive debut single 'Ghost & Shadow' amassed over 40,000 streams on digital platforms. Their much-anticipated follow-up 'Sleepless Water' is already on its way to surpassing the first release with 20,000 streams within the first week of release. Impressive stats indeed, so what's all the fuss about? The tune is an uplifting slice of genre colliding influences, which are brought in from all over the musical spectrum. There are big bold melodic guitars and infectious rhythms; coupled with contrasting vocals, which include guest vocalist Tom Byrne from Australian Post-Hardcore band "Valiant Hearts". The song was put together with production and mixing from Oz Craggs of "Hidden Track Studios" situated in Folkstone, Kent. The band certainly show from their first two tunes that they are on a mission to create unique songs, with plenty of wonderfully unexpected twists and turns for the listener to enjoy.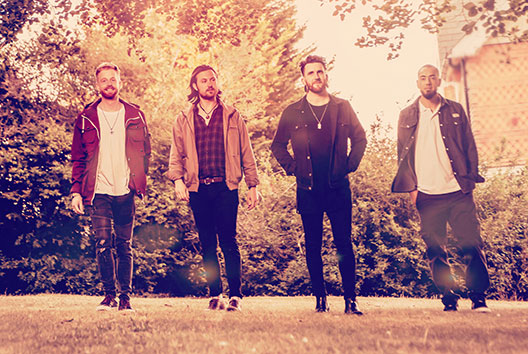 Seek Harbour
Lawrence Regan – Vocals
Edwin Hall – Vocals
Simon Bullock – Drums
Chris Ellinor – Guitars/Programming
Links
https://www.facebook.com/seekharbour
https://lnkfi.re/seekharbour
Words by David Chinery (Chinners).