Plastic Jeezus singer/songwriter and ukulele virtuoso Simon Fernand has been a rather busy fellow recently; despite being a father of two lively children, a husband and holding down a full-time job he continues to churn out quality material about a variety of subjects. First, there was a protest song about the lack of a lift at Bournemouth's Pokesdown Train Station, which made headline news in the newspapers and on television. He then penned a song as a heartfelt tribute to former bandmate and local legend Si Genaro, which was exclusively broadcast on Hangover Hill TV. The latest project is about a matter that has caused arguments amongst people for years……biscuits!! Ye, the humble biscuit divides the nation on which is the best; whether it's a chocolate hobnob, custard cream, bourbons, malted milk, chocolate digestive, rich tea or the American import the Oreo?!
The song is just like biscuits; quite moreish, once you take one bite you cannot stop and unlike most biscuit barrels the Plastic Jeezus repertoire is seemingly endless and you can log onto your social media of choice to get your fix without gaining any pounds…… Check out the great video for "The Biscuit Song" below – only a few biscuits were harmed in the making of it…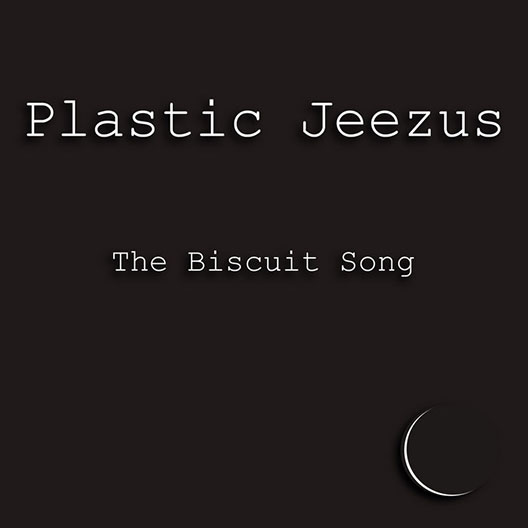 Lyrics
Everybody loves a chocolate Hobnob.
I've been known to gobble five or six.
And no-one would refuse a custard cream but
Oreos are just bourbons for pricks.
Digestives are relatively boring.
Unless you add some chocolate to the mix.
No-one really likes those weird pink wafers and
Oreos are just bourbons for pricks.
The inside doesn't taste of much
And the outside's not that nice.
Sit down and have a bourbon son,
You might just be surprised.
And if you don't believe us
And insist on tucking in
Do yourself a favour, mate:
Give up the biscuit tin.
Malted milks don't get much recognition
But they're well worth your nibbles and your licks
Rich Teas are like little slabs of cardboard and
Oreos are just bourbons for pricks.
Everybody!
"Oreos are just bourbons for pricks"
Plastic Jeezus are still
Aaron Roberts – Bass, Vocals, Tambourine
Simon Fernand – Ukulele, Vocals, Glockenspiel
Support the band and purchase the tune here.
Links
https://www.facebook.com/PlasticJeezus
https://plasticjeezus.bandcamp.com
Words by David Chinery (Chinners).