Bournemouth 4-piece Rock outfit The Vixens return with a new single "You Are Not Alone" on the 29th January. The single follows the band's two earlier releases in the last part of 2020, "Guillotines" and "News of The World". The track is an evolution of two early songs written by frontman Craig Barker and guitarist Max Seeley. When they both presented it to the band, it was mutually decided it needed both a more upbeat bass-line and drum beats. Bassist Liam Kenchington wrote a new groove which drove the song into a new rockier place and with drummer Johnny Real adding sterling beats.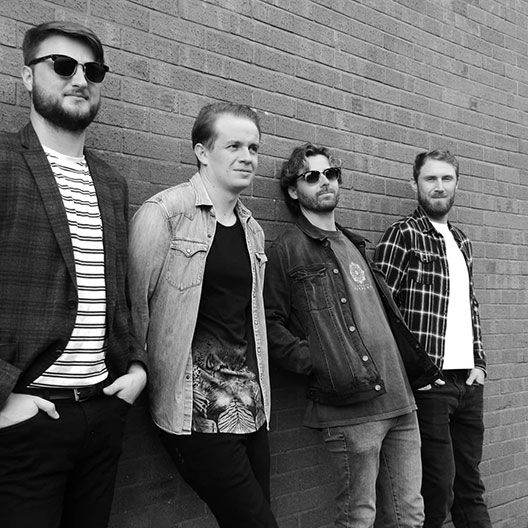 The band took their track to Matt Black of Hangover Hill recordings in rural Dorset, who added some of his mixing magic to proceedings. The song lyrically touches on the more sensitive but pressing subject of mental health, isolation, anxiety and depression. It has overall a positive message of defiance; when pressed against adversity you are not alone, everyone should all stand together and it's better to talk and support one another than to suffer in silence. A sentiment that indeed everyone needs to follow together in these difficult locked-down times.
You can almost hear through the trio of singles, things fitting into place – though their Debut EP "Chasing The Sun" only came out in 2019, it seems that the band have come such a long way since then with many creative improvements showing up across the three tracks. 'You Are Not Alone' is at just 2 minutes 37 seconds a shot of modern uplifting Rock with some great moments of skilful guitar work, coupled with spot-on rhythms and one of vocalist Craig's most impressive vocal outings to date.
The Vixens are
Craig Barker (Vocals/Guitar)
Max Seeley (Lead Guitar)
Liam Kenchington (Bass)
Johnny Real (Drums)
Link
https://www.facebook.com/thev1xens
Words by David Chinery (Chinners).