News: Seething Akira Release New Single "The Fallen"
on
July 20th, 2021
at
18:31
New Album "Dysfunctional Wonderland" Will Be Released On 3rd September

"The Fallen" describes hitting an emotional low point, trying so hard to convince yourself it's rock bottom, only to find yourself falling further and further into the dark corners of your mind. When all hope is lost, you're alone, where only others can pull you back from the abyss.
Los Angeles, California – Independent future rock label FiXT is proud to announce the signing of UK electro-nu-core 6-piece band Seething Akira. The exclusive, multi-album deal includes a deluxe edition re-release of Seething Akira's explosive debut album Sleepy Skeletor, featuring newly remastered bonus tracks Firepower and Airstrike along with instrumental versions available for the first time. Seething Akira is also releasing the band's upcoming full-length album Dysfunctional Wonderland with FiXTon 3rd September. The band explains "We're extremely excited to reintroduce Sleepy Skeletor to the masses, but this time with the power of FiXT behind us! Tracks from this album has taken us from major UK festivals to European tours, so we're excited to present these classic tracks to as many ears as possible!"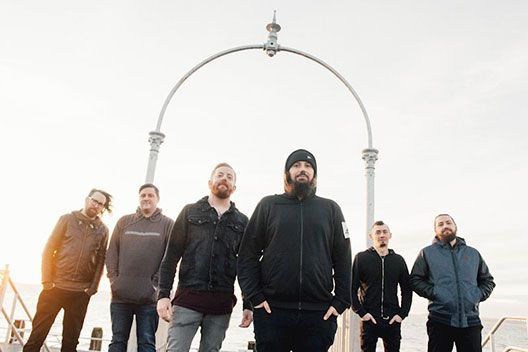 Together with the voices of Kit Conrad & Charlie Bowes, Seething Akira have been tearing venues apart with their incredible, high-energy live performance since 2012. With UK and EU tours under their belts, the band has put their stamp on festivals such as Victorious, Bloodstock, Camden Rocks, Techfest, and Festival De Musique (Belgium) amongst others. Having remixed for electronic crossover legends such as Pig & Empiron and worked with Ex Prodigy Jim Davies, SEETHING AKIRA are set to become the future curators of Crossover music.
Seething Akira will be available for press at BLOODSTOCK so if you've got accreditation and want to speak to them there or at any ot their other dates, please let me know.
"Dysfunctional Wonderland" Tour Dates
24th July, FortyTwo, Worthing
Thursday 12th August, Sophie Stage, BLOODSTOCK
9th September, The Anvil, Bournemouth
10th September, The Crofters Rights, Bristol
11th September HRH Goth, O2 Forum Kentish Town, London
12th September HRH Goth, O2 Academy, Leeds
13th September, Dead Wax, Birmingham
14th September, The Prince Albert, Brighton
15th September, The Parish, Huddersfield
16th September, Bannermans, Edinburgh
17th September, FAC251 Manchester
18th September, The Cobblestones, Bridgewater
Band Members
Kit Conrad (Vocals)
Charlie Bowes (Vocals/Producer)
Stu Radcliffe (Drums)
Richard Ellis (Bass)
Simon Williams (Guitar)
John Corney (Guitar)
Pre-order the album now from here.
Album "Dysfunctional Wonderland" is due out on September 3rd on FiXT.
Links
http://www.seethingakira.bigcartel.com
https://www.facebook.com/seethingakira