Local South Coast artist, Carley Varley returns with her latest EP titled "Seasons". Carley explains "The EP focuses on seasons in relationships and I write emotive songs that I believe listeners can really relate to. Mixing Indie and Pop elements, I take inspiration from artists like Taylor Swift and Hayley Williams, creating catchy hooks that convey the emotions behind the lyrics I write". The EP was recorded with the very capable help of Harrison Perks at HP Studios in Ringwood. The recording has already caught the attention of multiple bloggers and playlists and has been featured on BBC Introducing. Carley released her debut EP in 2019 entitled "Captured Memories" and has also released two stand-alone singles, "Since you Left" and "Dirty Laundry"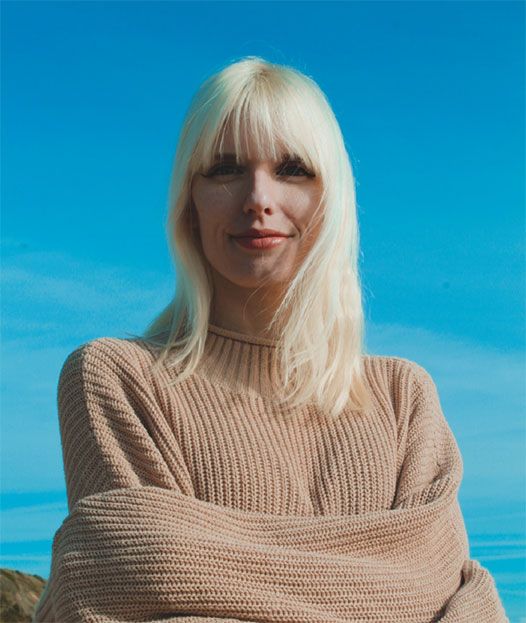 The EP opens with "Going Under"; a track with a Poppy, Summery feel to it with plenty of mixed textures that tug at your senses and get right under skin. Carley's vocal is clear and emotive, for a song that focuses on everyday life struggles it does a great job of taking you away from your worries by uplifting you.

Track two "Fall" shows this singer/songwriter's knack for writing some wonderfully descriptive lyrics and the song features some impressive harmonies. The track mixes piano with synths with a clear-cut hook running throughout and defines the heart-stopping moment when a person realises they are in love.

"Miss Me" representing the Winter is a much slower number with no less impact, the lyrics are full of questioning and hurt and ends with the person actually questioning if they are in the wrong for holding onto someone who doesn't seem to care anymore. There is an intensity to the vocal and Carley comes across with all the feelings that you'd be going through, it's like there is a longing for the person's love and also a desire for the return of Summer. The delicate instrumentation builds; along with the emotions and though it is primarily a Pop song, it has a distinct Blues vibe to it too.

The final song "Shore" reminds me of the lovely elevating Hawaiian music, with its nautical island life feel. The ukulele-driven number tells of a couple trying to work their way through a storm to get to shore. Carley here tells a very real story of working things out and putting in the work to save a relationship. These lyrics are so relatable and the song has a true determined spirit to it and some more beautiful harmonies.
Carley Varley is one of the most hard-working musicians in the area and despite spending most of her time performing covers in a host of venues all over the region, she still makes time to focus on her creative abilities. This EP is certainly a step forward with plenty of positives and four fantastic tracks that deserve to be heard by a much larger audience.
Track Listing
Going Under
Fall
Miss Me
Shore
Links
https://carleyvarley.com
https://www.facebook.com/CarleyVarleyMusic
Words by David Chinery (Chinners).