In an age where it is becoming increasingly difficult to stand out in the music industry, particularly in the heavy sector, in steps PULSE – a Birmingham-based nu-metalcore quintet, that have boldly entered the alternative realm with their best foot forward. Since forming over lockdown in 2020 and releasing their debut EP "ourpulseisyours" last year, as well as this year's latest single "Devour", the midlands outfit have swiftly gained a growing army of admirers. Although it is a genre loved by many, metalcore has always been a terribly predictable genre; fortunately, this outfit seek to modify the existing blueprint.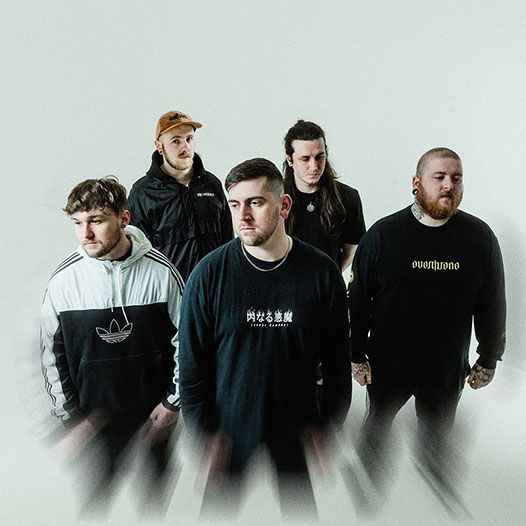 The expected wallpaper of soaring clean vocals and jaded riffs have been torn down in favour of a lick of technical instrumental patterns, oscillating grooves, crushing breakdowns and distinctive electronic overlays. Lead vocalist, Thom Gardner, formerly of Harbinger, continues to reach new heights, demonstrating the impressive depth of his vocal range. This is particularly evident during the record's spine-crushing climax, but those who have heard his previous work will know that his melodic screams could provide yet another dimension down the line.

Ultimately, PULSE are daring to dream. While the most traditional of the alternative flock may stray, there will be a number of us fascinated by their ambition to rewrite the fabric of metalcore. They plan to release a string of singles this year, and I for one will be keenly awaiting their next offering.
"Flies" was released on Friday 20th May.
Links
https://ourpulseisyours.com/
https://www.facebook.com/ourpulseisyours
https://www.youtube.com/channel/UCLJ4MxN2Si3Hra3CrNqwlrA/videos
Words by George Fullerton.