Bournemouth's Skinny Knowledge return with the release of a brand new single "Stereo", this time showing off a slightly heavier side to their Alternative sound. Frontman Andy Smooth explains "the track covers the serious topic of addiction through the metaphor of music. A feeling of complete overwhelming, but having no real desire to fight it as you're convinced that it's helping you through everyday life. Addiction can be a scary place, but putting your mind to something good; like music, can be it's own therapy.
The majority of the song treats the addiction as if it's a bad thing, but by the breakdown ("free me stereo, help me save my soul"), it's coming to terms that you can channel addiction through a safe and proactive means. I think it's common for artists, musicians and creatives to express some of their deepest emotions through their art form; and there's nothing wrong with that, if anything it's a good thing. Music can be a powerful tool to express your thoughts, and Stereo helps share that".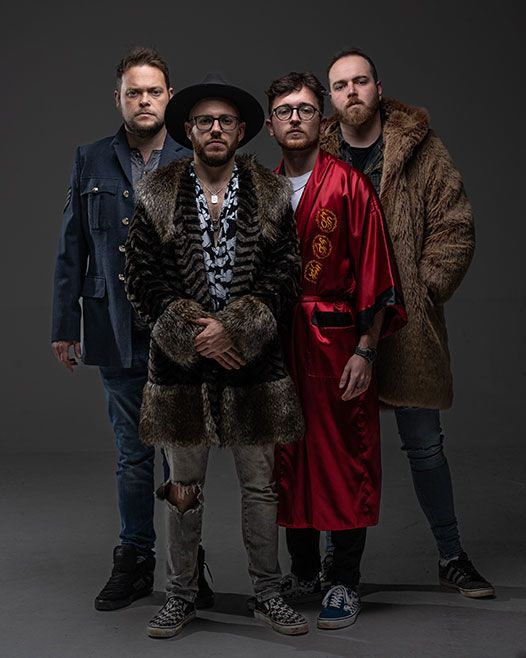 The band has really got into the creative groove on this one, progressing from their last single "I wonder" and their debut album of last year Don't Turn Out The Lights. There is a melodic rush that engages with your senses with huge unbounding rhythms, coupled with a barrage of twin guitars and a powerfully delivered vocal that delivers the hard-hitting message. These guys are rapidly pushing themselves forward into the spotlight, as a band worth taking a chance on. With their explosive live performances, and an armoury full of great songs, they soon deserve to be gracing larger stages and grabbing a bigger audience.
Skinny Knowledge are;
Andy Smooth – Vocals/Guitar
Kris Lee – Drums
Rab McGowan – Bass
Max Harris – Guitar
"Stereo" can be found on all streaming platforms now!!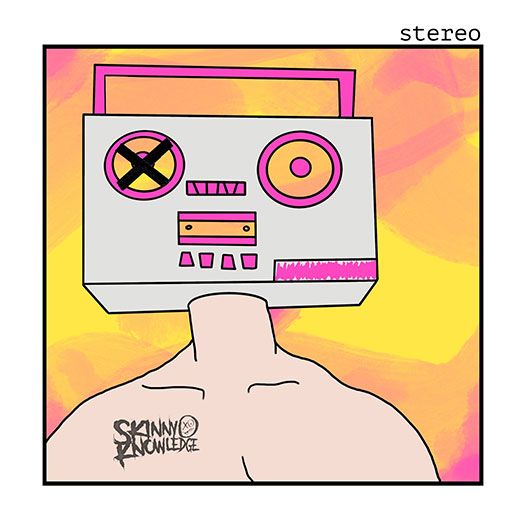 Links
http://www.skinnyknowledge.co.uk
https://www.facebook.com/SkinnyKnowledge
Words by David Chinery (Chinners).