Bournemouth's SOS (formerly Saints Of Sin) return with their new single "Mary-Jane", the song features the bands unique brand of R&B-infused Pop/Rock and takes influences from a variety of areas. Their meticulously crafted, fresh sound is a far cry from the sound the band adopted when they first formed. Their reputation as a sensational live act has taken them to a variety of major UK festivals including the Isle of Wight, Common People, Teddy Rocks, Hard Rock Hell and the band have recently returned from their first venture into Europe, where they performed in Germany at the Indoor Summer Festival in Hamburg.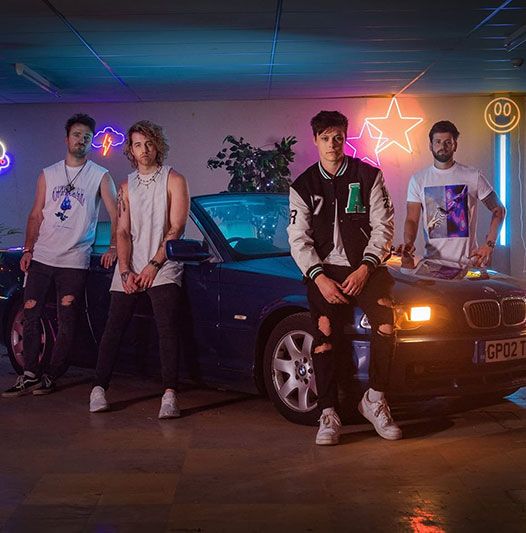 The track is a radio friendly slice featuring an upbeat creation that squeezes everything from the last remnants of Summer in a song. From Josh and Ash we are gifted some well-crafted rhythmic goodness, while Sparxx shows off his continued inventive guitar skills. This provides a distinctive backdrop from the band's latest addition, "JV" to deliver his distinguished vocals.

The track is part of a larger EP release that will feature the last single "Without You" and a future single "92 Girl". Previous tracks have picked up plenty of mainstream radio airplay including BBC Radio 2, BBC Radio Solent, Kerrang and Planet Rock. With this new release I'm sure with the quality production of this track, it will get the same universal coverage.
SOS are
JV – Joshua Vaughan – Vocals
Josh Rose – Drums
Marcus "Sparxx" Jenkins – Guitar
Ash Jenkins – Bass
Links
https://saintsofsin.bigcartel.com
https://www.facebook.com/saintsofsinUK
Words & Media by David Chinery (Chinners).