News: The Leylines return to the Old Ship in Dorchester
on
January 26th, 2020
at
20:18
on Saturday 14th March as part of UK tour….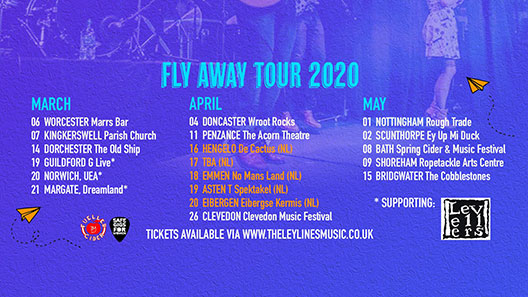 Following a hugely successful Dorchester gig last February, folk-rock favourites The Leylines are returning on Saturday 14th March as part of a far-reaching UK tour. Tickets are now on sale for the gig at the Old Ship Inn on High West Street, and advance purchase is strongly recommended.
The Leylines, established in 2013, play a genre-defying, eclectic sound that ranges from traditional folk to punk, to full-blown festival rock. Regulars of the UK venue circuit, The Leylines are also firm favourites of the festival scene having appeared at Glastonbury, Beautiful Days, Godney Gathering and many others.
Support on March 14th comes from two fellow West Country acts ñ local favourite Edd Bleach and Bristol's fast-rising folk-punk trio Nasty Fishmonger. All 3 acts will be playing the Cursus Cider & Music Festival in Dorset on May bank holiday weekend, so this is a chance to get up close and familiar with them in preparation.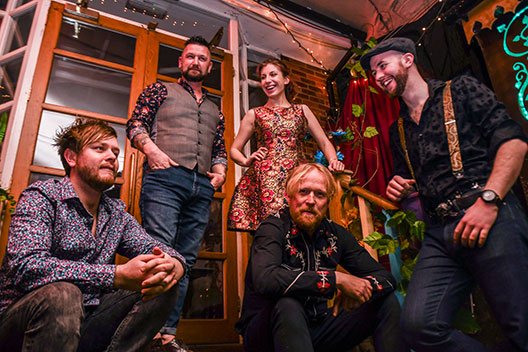 Doors are at 7.30pm with the first act on at 8pm.
Tickets are £10 in advance and available from www.fuelledbycider.com or in person from The Old Ship Inn on High West Street. Door price is £12.
Kev Davis from promoters Fuelled By Cider said: ìThe Leylines have been one of the most talked-about bands at Fuelled By Cider festivals and it's a real coup to bring them back to Dorchester town this spring. The music scene in the county town continues to thrive and we look forward to seeing another full house at The Old Ship.î
Video

Links
http://www.theleylinesmusic.co.uk
https://www.facebook.com/theleylinesmusic