News: Far Flung Collective Announce Gig
on
February 11th, 2020
at
20:01
At Lighthouse, Poole


As part of a very special concert of contemporary folk music Lighthouse, Poole's centre for the arts, is delighted to welcome back Anglo-Scottish folk/roots partnership Far Flung Collective to launch their second album, which is  provisionally titled 'Black Bay'- on Thursday 19 March.
The concert features two separate ensembles of emerging and established musicians including BBC Radio 2 Folk Musician of the Year Sam Sweeney, of Bellowhead, who will open the evening as part of a group of English National Youth Folk Ensemble alumni with Miranda Rutter (Methera) and Archie Churchill-Moss (Moore Moss Rutter, Sam Kelly and the Lost Boys).
Following a sold out performance in 2016, Far Flung Collective are returning to Lighthouse with a new album again inspired by musical exchanges between Dorset and the Gaelic-speaking Outer Hebrides. The group's music is inspired by landscape, the environment and common challenges of coastal communities as well as ideas from young people collected from workshops in schools across the Western Isles and Dorset since 2013. The collective has worked with more than 10,000 young people in over 40 schools in England and Scotland.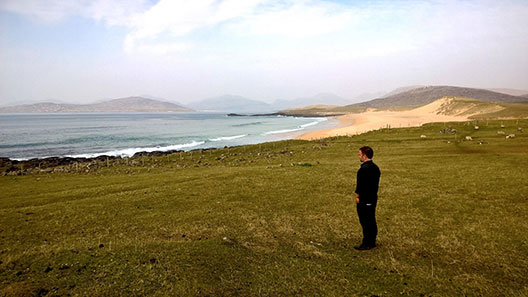 The artistic collaboration at Lighthouse came out of the education project and led to a debut album Far Flung Corners in 2017. The latest eight-piece incarnation of the collective includes internationally-renowned Outer Hebrides-based composer/fiddler Anna-Wendy Stevenson, Uist-based viola player and composer Simon Bradley, English folk singer-songwriter Alex Roberts, fantastic young Scottish singer/fiddler Mabel Duncan and English jazz multi-instrumentalist Dan Somogyi.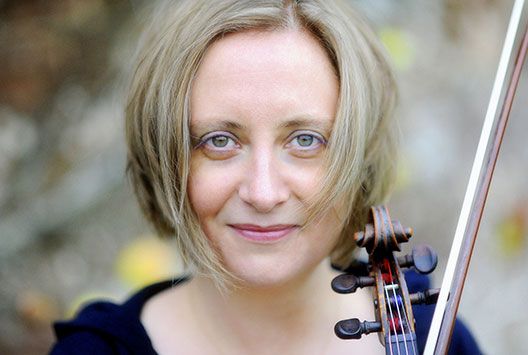 It marks the start of a busy period for FFC. Supported by a grant from Arts Council England, the members will join up again in the summer with two young English young musicians to compose a new suite of music inspired by Southern England, and record a further new album.
The project has been produced by SoundStorm, the Music Education Hub for Bournemouth, Christchurch, and is the public-facing showcase of a weekís worth of music-making activities in a large number of local schools by all the musicians, designed to stimulate an interest in folk music in young people.
SoundStorm is aiming to build enough interest to start a new youth folk ensemble for Bournemouth, Christchurch and Poole before the end of the year. The project, and the concert at Lighthouse, has been supported by the University of the Highlands and Islands Applied Music course, the English Folk Dance and Song Society, Arts Council England and Lighthouse.
Band Members
Anna-Wendy Stevenson
Alex Roberts
Simon Bradley
Dan Somogyi
Mabel Duncan
Tom Campbell
Jordan Neil
Megan MacDonald
Thursday 19th March
8pm (Sherling Studio)
Tickets & information 01202 280000
Purchase Your Tickets here.