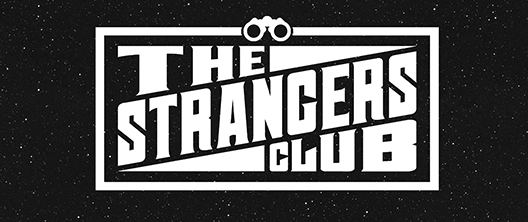 The Strangers Club are a new four-piece Alt/Rock band from Bournemouth, featuring George Hardy (Vocals/Rhythm guitar), Lee Chadwick (Lead Guitar), Harry Millward (Drums), and Dylan Crook (Bass) who all met while studying at Bournemouth University. The band got together with local producer Jordan Ayriss to record their new single "Hive". The song was recorded overnight with drummer Harry recalling the experience, explaining: "it was a long one for sure. At one point I remember it being 4am where I had just woken up from a sofa nap, Lee was still recording, George and Dylan were almost fully out of it!".
Dylan followed up with "it was so worth it though, we kept going and we are buzzing with the result of Hive". Lead singer George Hardy explains his writing process and thoughts behind the lyrics, expressing: "Hive is a kind of poetically nihilistic nickname for the world we live in, and the song itself is a dramatic critique of Western society. The lyrics aim to suggest that we aren't truly free or unique in any way. It's a song that exists to scream out "Wake up. You are little more than a mindless drone."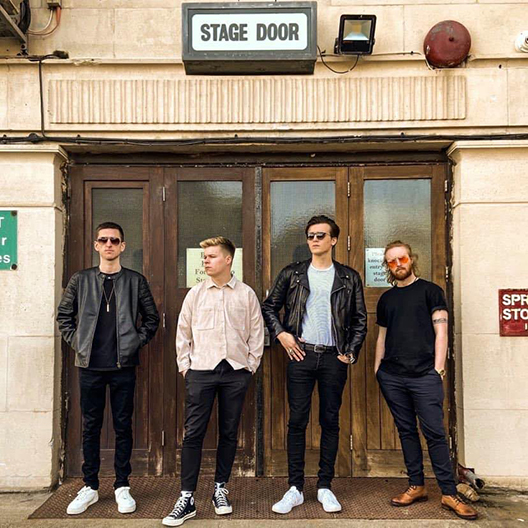 The track opens with a distorted guitar which sounds reminiscent of Marc Bolan's "20th Century Boy" sound, before being joined by punchy, in yer face "fuzzed-up" bass and consistently hard-hit drums. With the opening lyric of "Lipstick and Gin, all my friends are thin, they manipulate their pictures"; grabbing your immediate attention, with vocalist George delivering something akin to that of Josh Homme of Queens of The Stone Age. It all comes together to provide a tune that shows off these wide-eyed musicians at the genesis of their musical career, with dreams of rock n roll stardom. It's clear there is plenty of talent on show here and if their creative streak continues and this retched pandemic subsides, anything is possible.

For 2021, The Strangers Club are excited to hopefully (pandemic permitting) kick off a flurry of shows at the start of the year in London, as well as a few shows locally in Bournemouth and the surrounding area. However, the band are most excited about their support slot at Barcode Festival in London, warming up the crowd for Bastille next Summer.
The Strangers Club are
George Aquilla Hardy – Vocals
Lee Chadwick – Guitar
Harry Millward – Drums
Dylan Crook – Bass
Links
https://www.thestrangersclub.com
https://www.facebook.com/StrangersClubOfficial
Words by David Chinery (Chinners).