News: Gilby Clarke Releases New Single "Tightwad"
on
November 3rd, 2020
at
19:30
featuring Nikki Sixx & Stephen Perkins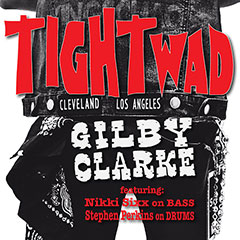 Former Guns N' Roses and The MC5 member Gilby Clarke releases his new single "Tightwad" this month, which includes Motley Crue's legend Nikki Sixx on bass and Jane's Addiction drummer Stephen Perkins. Gilby Explains "This song was written around a guitar riff I discovered while trying out a new fuzz pedal. Lyrically I was inspired by deceit, treachery and the creative extremes people will go through to get ahead. I tried to get my message through with humour, but if it hits to close to home, maybe we all should take a closer look at ourselves and make improvements. I was lucky to have some wonderful musician friends contribute to the recording of this track, Nikki Sixx & Stephen Perkins. Stephen, as always they came through with a beat that drives the song and Nikki found a cool bass groove that accentuates the feel I was looking for. The single is the third of a string of singles all on Golden Robot Records which include "Rock N Roll is Getting Louder" and "The Gospel Truth".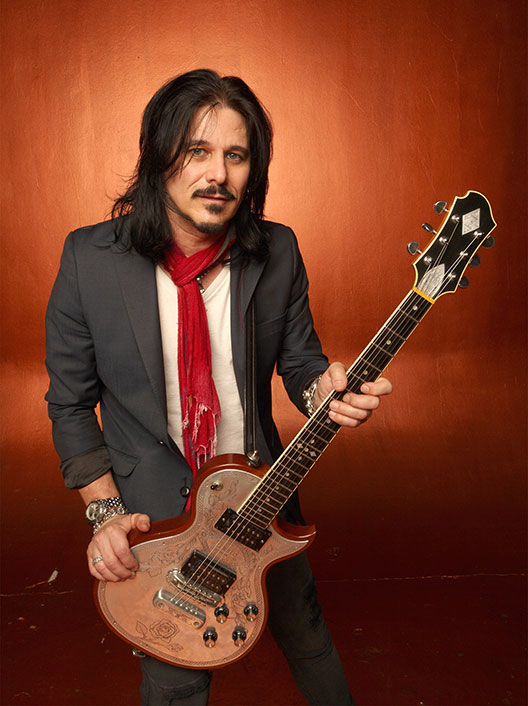 After Guns N' Roses imploded, armed only with his Les Paul, Gilby went back and launched his solo career, receiving critical winks for his albums Pawnshop Guitars, The Hangover, Rubber, 99 Live and Swag. Recording and/or touring over the lean years with Nancy Sinatra, Heart, The MC5 & his old bandmate Slash's Snakepit, Gilby even snuck in videos with GNR, Michael Jackson and Fall Out Boy when MTV was de rigeur. Gilbye currently splits his services with 'Kings of Chaos' led by Matt Sorum and an all-star alumni that has featured Steven Tyler, Joe Elliot and Gene Simmons and his solo band.
"Tightwad", "Rock N Roll is Getting Louder" and "The Gospel Truth" are all out now on Golden Robot Records.
Links
https://www.facebook.com/gilbyclarkefanpage
https://goldenrobotrecords.com/golden-robot-records/gilby-clarke
https://www.instagram.com/gilbygtr