News: Mudspitters release new single "Different Hues" on 16th November
on
November 10th, 2020
at
19:31
out on Bread & Butter Records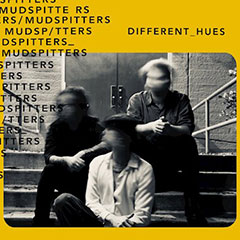 A recent signing to Bread & Butter Records, Mudspitters is a rock trifecta epitomizing modern-day frustrations and emotions that people deal with on an everyday basis. Different Hues is the follow up to the recently released single Carry You (Through The Trip). Mudspitters deliver deep and intense alternative rock that will haunt your thoughts.
Vocalist/Guitarist Kai Carlton explains: "Different Hues is a song exemplifying and expressing self-reflection, confusion and lastly gratitude on being shown a new perspective that opens up the world in an entirely new way. We recorded this track during quarantine in the garage of Hunter's house. With the tensions of the world and frustrations of my personal life, I worked with Hunter and Sandy (2/3 of Mudspitters) to connect a sound to the feelings that have been pounding in my heart and soul. This song was written out of love for someone else but the more I listen to it the more it feels like love for who I'm becoming"
Carry You (Through The Trip) is an intense and at times dark, the song also winds through an almost atmospheric electronica road, topped with Kai Carlton's poignant and forceful vocals. It shows a band that digs deep on composition and shows that same passion in delivering the finished product
L.A. Based MUDSPITTERS are led by Vocalist/guitarist Kai Carlton who interjects grunge-inspired vocals with heart-wrenching emotive feel and story. Lead guitarist Hunter Boyer clashes tantalizing melodies with multi-dimensional tones and grit. Drummer Sandra Alva provides a rhythmic structure that compliments the vocals and melodies yet is its own force to be reckoned with. Emotional lyrics paired with an explosive blues-driven wall of sonically pleasing yet tragic essence of our human existence. Together the band explores ways to express themselves through the only way they know-how.
https://twitter.com/mudspitters
https://www.instagram.com/mudspitterz
https://goldenrobotrecords.com/bread-and-butter-records/mudspitters/