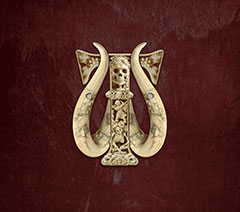 Bournemouth Rock band Tarraska release the 2nd single "Renegade", which is the follow-up to their debut release Trailblazer. The track was recorded, produced and mixed at Absolute Studios in Bournemouth by Gareth, with the mastering carried out by Grant Berry at Fader Mastering in Manchester. During their time as an acoustic duo, "Renegade" was one of the band's favourite tracks to play live and a definite fan favourite and once the boys were allowed back into the studio post-COVID lockdown, it was the obvious next track to record as a follow-up. The transition from acoustic song to full band Rock number wasn't as smooth as they had anticipated; but the resultant track has evolved both in scope and depth, hopefully highlighting the band's technical growth.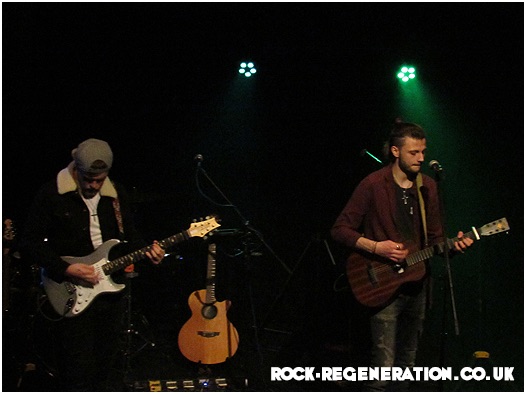 "Renegade" at just under six minutes long, shows the band really developing their creative skills. The guys have been wanting to upgrade from their acoustic duo set-up and listening to this tune you can understand why. It bounds along with some excellent inventive guitar work that is full of Rock influences, without sounding like anyone in particular. Jack's vocals are solid throughout and show off his considerable vocal range.
Jack and Ben are two really talented guys who have a considerable amount of talent between them and really complement each other. Jack explains that the song "deals with the emotions felt for a forbidden love and serves as a warning to the songs subject against lowering your guard in the face of real but ephemeral desires". There is a third single in the pipeline, along with their debut album which is promised for some time next year. Like everybody else these guys are itching to get back on stage and with songs as good as this, I cannot wait to see them perform with their full electric set-up.
Members
Jack Lande: Vocals, Rhythm guitar, Acoustic Guitar
Ben Parker: Lead Guitar, Rhythm Guitar and Bass Guitar
Shaun Brown: Drums
Links
http://www.tarraska.com
https://www.facebook.com/Tarraska-102316761308657
https://www.linktr.ee/tarraska
Words by David Chinery (Chinners).