Bournemouth four-piece Indie band Monster Logic has just released a brand new tune that has been recorded remotely in separate studios during the recent 2020 UK Lockdown and the initial demo was put together by the four members via Zoom calls. The track entitled "Tell Me What To Say" was mixed by Simon Ward from DEFY media and finally mastered by Nicholas Bowen from Quay West Studios. The band formed in 2017 and made various tweaks to their line-up before settling on the current quartet. They have played a host of shows at many of the major venues on the South Coast with notable support slots with bands such as King Nun, The Manatees, Cascade and Valley.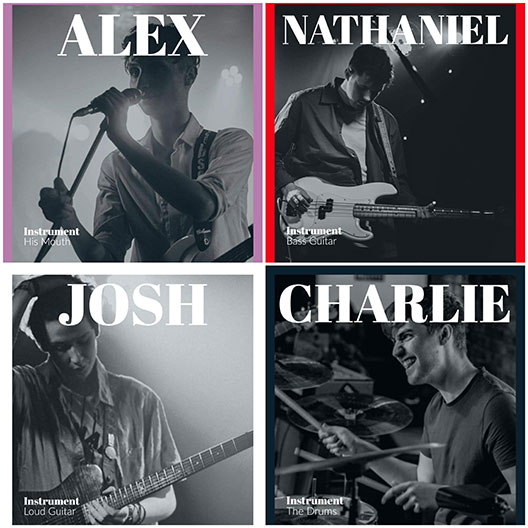 I have been lucky enough to see the band go through their many stages from their early learning curves on their initial first live shows to performing a huge show at Poole Lighthouse and more recently keeping up the momentum with various live streaming events from home during the pandemic. The new single shows the band reaching a point where they have found a sound and style that makes them stand out. They, of course, have plenty of influences from many areas and have used these in abundance to carve this out. Alex's voice is like no other, it's believable and takes you through many different twists and turns. While Josh's impressive guitars compliment the constant, ever-present creative rhythms.
As well as the typical guitar, bass and drums they have introduced some electronic synth sounds. These combine well, making for something quite individual. The subject matter is something that most can relate to the repetition of unhealthy relationships and the damage it does to the perception of those involved. The songs are written from personal experience and have some of the naivety of youth. Monster Logic has yet to create their very own masterpiece, however, they are still chipping away the layers of creation which will help them eventually find what they are working towards.
Monster Logic are
Alex – Vocals/Guitar
Josh – Guitar
Nathaniel – Bass
Charlie – Drums
Link
https://www.facebook.com/monsterlogicband
Words by David Chinery (Chinners).