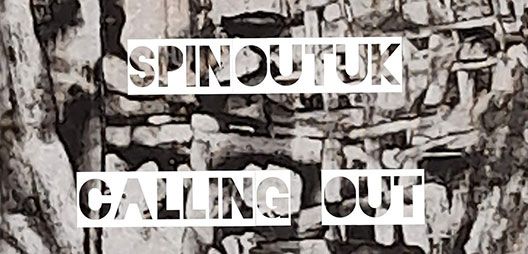 Bournemouth rock band Spinout UK have recently released a brand new album Calling Out which is their follow-up to their debut 2018 offering My Kind Of People. The band feature four seasoned musicians who amongst them have plenty of diverse pedigree. They are fronted by Gary Roberts who has made music with Denny Laine from Wings, John Lodge of the Moody Blues, Zak Starkey drummer of The Who (Ringo Starr's Son), Paul Kilminster (Lemmy's Son) and Gary Nuttall (guitarist with Robbie Williams). In fact, Spinout was originally formed in the 1990's by Gary, Zak and Paul. Since then Gary has recruited Len Surtees who has played bass with the Peter Green band and the Nashville Teens in the psychedelic 1970's. The band has an all-new line-up for this album, with it being completed by Will Pike on lead guitar and Richard Roberts on bass.
Gary explains "we have basically not overproduced the album but virtually played live with the performance in the studio, so that we don't go too far away from our original Roots of a live band. There are a good mixture of tracks that all have their own identities by being very different from each other. Each track features its own message and our aim is to reach out to an audience of all ages throughout all tracks, with a wide range of subject matter".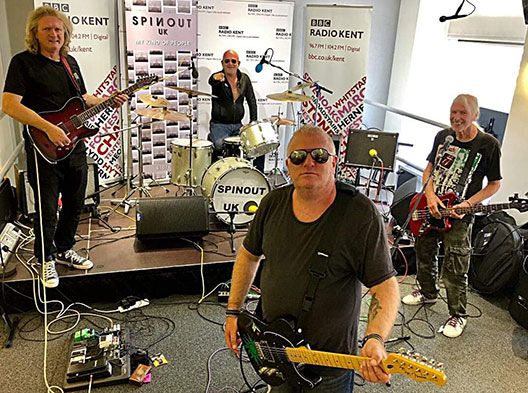 The fourteen track album is filled with a host of influences from lots of different areas of the musical spectrum. It's undeniably Rock; using the traditional rudiments of the genre and creating the band's own unique sound from their combined experiences. It opens with the forthright "Let's Go" and the band open positively with 'Ruin'. From the start you can hear the record has a very live feel to it with all instruments sounding pure and untampered. The band take us on a journey that features many interesting twists and turns on the way, with plenty of highlights. One of these is "Another Day" where the band lull us into a false sense of security with an understated acoustic guitar start, before launching into some beautiful e-bow fuelled electric guitar work. Another 'Say Hello' sees the band mixing more acoustics with some impressive slide guitar work. 'Calling Out' features some pure Melodic Rock goodness, while "I've Been Staying Alive" is a gem that has the ability to uplift with its impressive vocal delivery.
"Set Yourself Free" is, without doubt, the "rocker" of the album with its driving, hard-hit rhythms and some wonderfully creative guitar work. The high momentum continues on the explosive 'In the Morning' with yet more six-string creativity, before rounding things off with a very different vibe on the final track called "Love". Where you hear the lyrics spelling out the emotional "heart on the sleeve" thoughts to leave listeners with something to think about. I particularly enjoyed the imaginative drumming that lead the way and thankfully it was not drowned out by the guitar, which brightly played over the top.
Gary Roberts and his band of experienced musicians show here they have plenty left in the tank with an album that bursts with original ideas. It's without a doubt a guitar album that will educate, engage and entertain all Rock music fans, who will appreciate this band's perspicacious approach.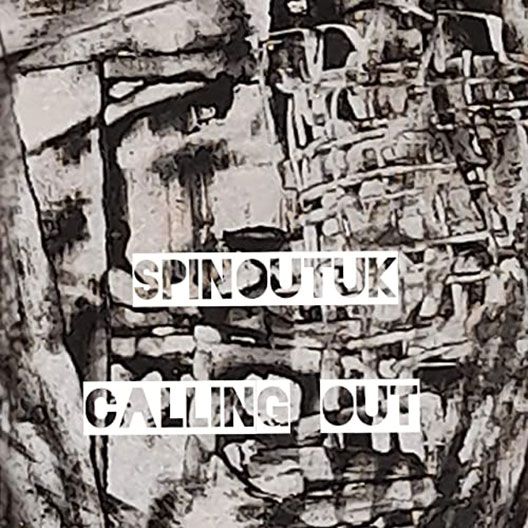 Track Listing
Ruin
Thinking of You
Another Day
One Star World
Close Your Eyes
Say Hello
Calling Out
I've Been Staying Alive
Life Is For Living
A Change Will Come
Carousel
Set Yourself Free
In the Morning
Love
Spinout UK are
Gary Roberts – Lead Vocals/Guitar
Len Surtees – Bass Guitar/Backing Vocals
Will Pike – Lead Guitar
Richard Roberts – Drums
Find the album Calling Out on Spotify here.
Or on Amazon here.
Links
http://www.spinoutuk.co.uk
https://www.facebook.com/spinoutuk
Words by David Chinery (Chinners).