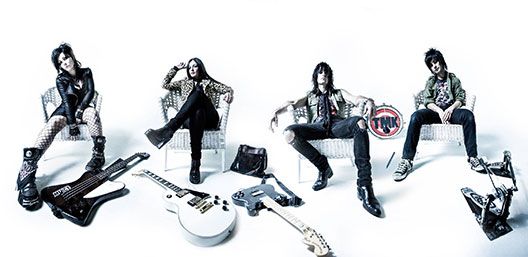 The Mercy Kills are a four-piece Alternative Rock band from Melbourne, Australia. They describe themselves as a "four-shot cocktail" with influences ranging from post-punk, grunge, sleaze and rock 'n' roll. They formed in the Summer of 2009, with a desire to write great songs and perform killer live shows like some of the great alternative bands before them. They took their name interestingly from a line in The Rocky Horror Picture Show, "it was a mercy killing". They already have a string of well-received releases under their belts and the 12th February sees the release of a brand new 5 track EP entitled "New Rule". Though the band are situated in the Southern Hemisphere nearly 10,000 miles away from us in the UK, the power of their music is beginning to radiate its way across the continents.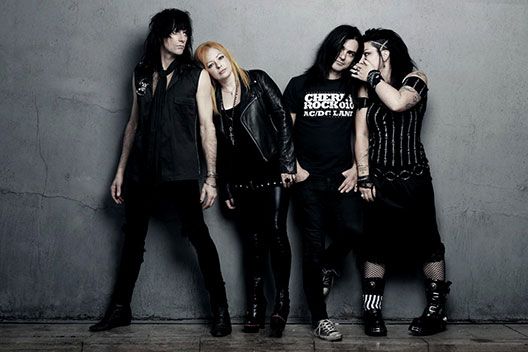 The EP opens with "I Wanna", which is a powerful shot in the arm of driving bass, coupled with effect-fed guitars and a powerful voice that sounds not too dissimilar to that of Trent Reznor (Nine Inch Nails). It has the darkness of 1980's British Goth with a big dollop of Los Angeles sleaze, coupled with an injection of Punk Rock attitude. The momentum continues with "New Rule", with a unique guitar sound and some angst fuelled Courtney Love-sounding harmonies. Next track "So Many Times" bursts into life with a blast of powerful moshpit-inducing guitar, along with Mark E's uncompromising vocals that positively drives the song forward.
"Fall" is the lead single from this collection and you can see the brilliantly shot video below featuring the band performing in front of a host of different computer-generated backgrounds. It's quite understandable why the track is the lead single as it's an intoxicating slice of creativity. It is a tune the makes you want to see the band perform live, it has masses of energy and a spirit of being different that every music fan looks for. The final track of the EP is a slice of no-nonsense Punk Rock that shows the band have many different creative ideas that they can bring to their songs with excellent results. Listening to it is an exhilarating feeling and one that reminds me of all the great music we are missing out on in these difficult times.

Once in a while a band comes along and gives you everything you yearn for, The Mercy Kills have shown here they have masses of ability and great songs. They are a band that I could easily see performing on the main stage of our very own Download Festival, once it returns in the (hopefully) not too distant future.
Track Listing
I Wanna
New Rule
So Many Times
Fall
Go
The Mercy Kills are
Mark E (Vox/Guitar)
Jen X Costello (Bass/Vox)
Nathalie Gellé (Guitar/Vox)
Josh Black (Drums).
Get The EP here.
Links
http://www.themercykills.com
https://www.facebook.com/themercykills
Words by David Chinery (Chinners).