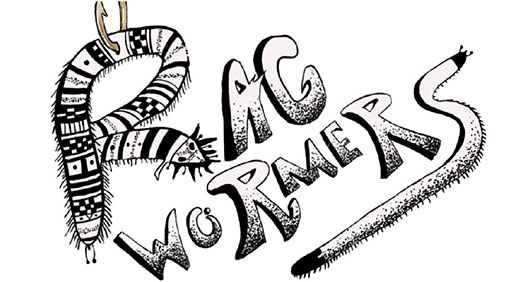 Hands up who knows what a Ragworm is? (Those who don't are shouting Alexa or Hey Google to find out). Well, a ragworm is a scruffy looking worm that lives in the sand and are commonly dug up for bait by fishermen and bait diggers. On the other hand the Ragwormers are a scruffy bunch of lads who have put away their fishing rods and swapped them for musical instruments. The band are made up of Stuart "fly" Walker who plays saxophone; who is a pilot and is desperate for a romantic connection with anyone or anything, Luke "never wash" Benson who has never washed but does play bass very well, Robin Walters is the lead guitarist a womanising caveman so lock up your daughters, Maxwell "octopus arms" Durling is the drummer and is apparently the only band member who can actually play very well and finally Glen "big balls" Salmon loves it by the river and will sing you a song about the whopper that got away!
During the most recent lockdown, the band have been busy putting together a brand new song called "Space Traveller", which the band describe as a chilled out jam. The song glides it's way along with some beautifully atmospheric guitar; combined with subtle rhythms, coupled with Glen's smooth vocals and Stuart's sultry Saxophone. The whole thing comes together in a very progressive way and at just 3 minutes 38 seconds, it feels as though it could meander along for much longer. The band had arranged a great local festival with a fantastic line-up, which had to be cancelled around the time the pandemic started. Although currently, it's still looking quite bleak, the ever-positive Ragwormers are confident that this Summer will be great for music and, once the pandemic is over the following gigs and parties will help us once again celebrate our freedom.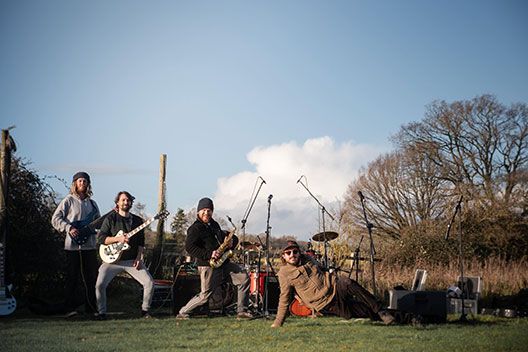 Ragwormers are
Glen Salmon – Vocals/Guitarist
Rob Walter's – Guitarist
Maxwell Durling – Drums
Luke Benson – Bass Guitar
Stuart Walker – Saxophone
"Space Traveller" is out now, find The track here.
Links
https://www.facebook.com/theragwormers
https://www.instagram.com/ragwormersofficial
Words by David Chinery (Chinners).