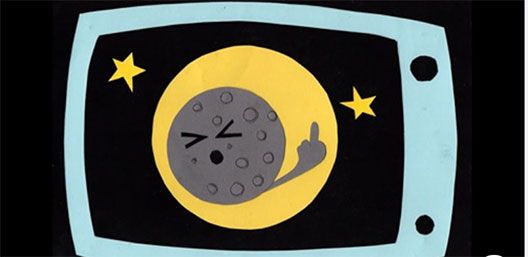 London rockers Damn Vandals return with a new album and lead single, the lengthily titled "They Won't be Happy Till they Blow Up the Moon". This band are entirely new to me and info is sketchy, but on this single they display a dirty R 'n R sound that has echoes of Rocket From The Crypt. It belies their apparent Stoner/Rock leanings for a more in-yer-face chugger of a song. A direct, almost confrontational vocal jockeys for attention over thumping drums, winding chords, guitar squeals and squalls and a noodly bridge.
Throw in a video that will definitely hold your attention and enjoy this classic three-minute epic. The vocals are loud and bellow over those winding guitars at points, it's everything I like about a song from this genre. It's a breath of fresh air and if like me the Vandals are new to you, then I implore you to go seek them out. The perfect antidote to blow the cobwebs off an otherwise indifferent 2020 – go, seek, enjoy!!!
The Single "They Won't Be Happy Till They Blow Up The Moon" is released: 29/02/2021 & the album "You Me The Devil And The Sunshine" is released: 26/02/2021 both on the Sexy Beast label.
Links
http://www.damnvandals.co.uk
https://www.facebook.com/damnvandals
Review by Ross A. Ferrone.