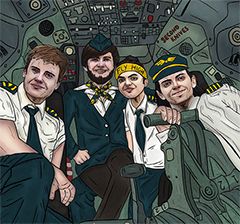 Second Knives follow up their 2020 debut single "Sovereign" with a new single titled "Fly High". The track, like their debut, was recorded with help by veteran producer Doug Bailey at "Wild Goose Studios" in Wherwell, Hampshire. The sleeve artwork features some impressive caricatures of the band in an aircraft cockpit, drawn by Caitlin Redpath. This song deals with issues such as feeling confined or dissatisfied in life, which is particularly poignant in all of our current circumstances during the Coronavirus pandemic. The band explain that the song is about using your passion to overcome the fears and troubles that the world presents and the freedom that it brings.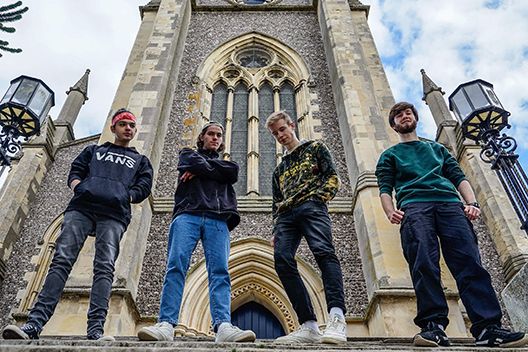 The song at just 2 minutes 42 seconds show the band continuing to carve out their own unique sound, with a host of influences from across the musical spectrum. There is a funky groove pulsating its way through the track, combined with some Bluesy guitar and some cleverly creative drum parts. The clear and concise vocals could be somewhat improved further with the addition of some additional harmonies. That said, these guys are certainly showing some early innovation and they are sure to build on this as their chemistry and experience grows.
Second Knives are
Joe Sartin: Lead Vocals/Rhythm Guitar
John Cooper-Wilde: Lead Guitar/Backing Vocals
Luke Rea: Bass/Backing Vocals
Tom  Colman: Drums
Link
https://www.facebook.com/secondknives
Words by David Chinery.