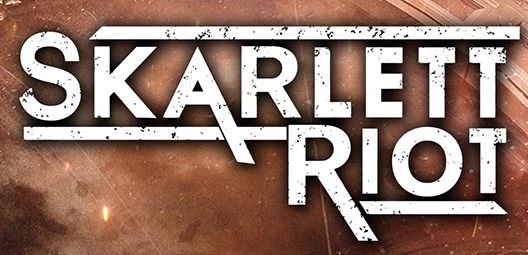 After the success of Skarlett Riot's second album Regenerate, the hard-hitting UK quartet reinforced their interest from far and wide. With Regenerated the band introduced their listeners to a harder, heavier and faster sound; but still driven by the anthemic hooks that have kept Skarlett Riot at the forefront of the UK modern Metal scene. The band have constantly developed and honed their craft; and the band are comfortable in their darker and heavier guise, with elements of some of their favourite bands including Asking Alexandria, In This Moment and Bullet for My Valentine.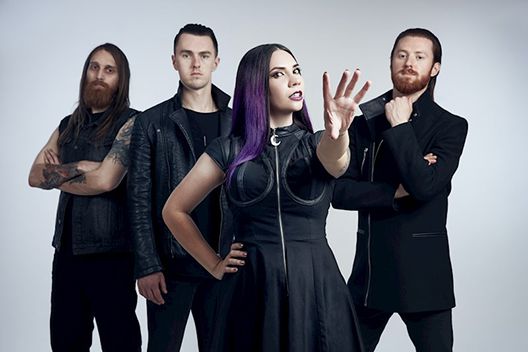 The band have been hard at work with their third album, which was recorded throughout a time of global uncertainty and confusion; but despite what was going on in the world, Invicta is promised to be the band's most focused and forthright. It's built around the spectacular vocals of Skarlett and a powerful musical landscape unique to the band. Invicta is melodic, intense and packed with anthems. Skarlett has broadened her vocals this time out; adding some harsh elements to proceedings, giving the songs and the band an aggressive edge. The band have on March 12th released their third single off the upcoming album.

"Stronger" is a tune that is bold and uplifting from the start with its melodic effect-fed twin guitars; hard-hit creative rhythms, along with its harmonistic dual vocal delivery. Skarlett explains "the song was written about standing your ground, standing up for what you believe in and not allowing yourself to feel inferior to others as we are all equal, no matter what path we choose in life". Strong words indeed and a subject that is close to everyone's heart, making the lyrics something that anybody could relate to. It could be about bullying; racial abuse, politics or mental abuse. The lyrics have a wide-reaching tendency with a powerful message of never giving up no matter what. It certainly gives a taste of what's to come on the band's new album Invicta, which is released at the beginning on May.
"Stronger" is out now.
Pre-Order the new album Invicta here.
Band Line-up
Chloe "Skarlett" Drinkwater – Lead Vocals/Guitars
Danny Oglesby – Guitars/Backing Vocals
Tim Chambers – Bass/Backing Vocals
Luke Oglesby – Drums
Links
http://www.skarlettriot.co.uk
https://www.facebook.com/skarlettriotuk
Words by David Chinery (Chinners).