South Coast Rockers "Regional One" release their new single this month following up their previous release "Dead Silence". The band has recently recruited their newest permanent member, drummer Aaron Levens after using mainly session drummers previously. The new track was written during the early stages of lockdown, where the band started jamming with their newest member, musically bonding and generally having creative fun with new material.

The new track titled "Smoke It Away" shows the band firing on all cylinders, with a fresh new momentum that pursues modern and historical Rock and Metal influences. The lyrics cover familiar relationship territory, that all can more than relate to with an infectious chorus "I want It, I need It, I know you don't believe it, I need her, she needs me and Jane is the only girl for me". It all starts as every great Rock track should, with Stevie's big bold opening guitar riff; before being joined by some significant rhythms and Simon's clear charismatic vocals. In the new guy "Regional One" have found the final piece of the jigsaw puzzle with Aaron showing here his remarkable drumming skills, with some great fills and working well with Callum's thundering basslines.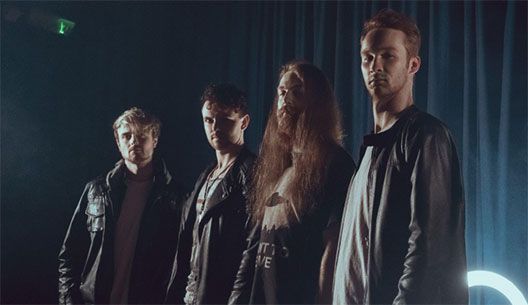 The band play the Old Fire Station in Bournemouth on 16th June Supporting Endea and tickets can be purchased for just £5 here.
Members
Simon Ball – Vocals
Stevie Lees – Guitar
Callum Mitchell – Bass
Aaron Levens – Drums
"Smoke It Away" can be purchased here.
Video

Links
https://www.facebook.com/RegionalOneBand/
https://twitter.com/RegionalOneBand
https://www.instagram.com/regionaloneband/
https://www.youtube.com/user/RegionalOneOfficial
Words by David Chinery (Chinners).