News: Ferocious Dog Announce Brand New Single & Video – "Pentirch Rising" + UK Tour
on
June 9th, 2021
at
17:17
including a date at the Old Fire Station in Bournemouth

Pentirch Rising is the first single from their forthcoming new album The Hope, which is released on 15th October, on Graphite Records. "The idea for the writing of this song goes back over many years. The history behind the Last English Revolution in Pentrich is well known, but being so close to where I live I felt that I had to write this song. A close friend and work colleague at the coal mine said that his family were related to William Turner, one of the main characters in the Pentrich Rising. For that reason I chose to write the song through William Turners eyes.
To shoot the video at the old Derby Gaol, the original place of his imprisonment and execution just added more historical fact behind the song." explains Ken Bonsall.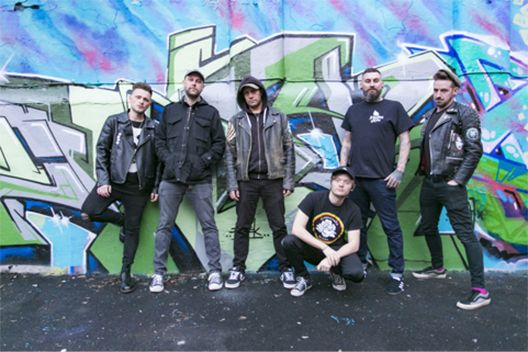 To coincide with the release, Ferocious Dog play an intimate show at Derby Gaol on 9th June in front of 50 fans! The Pentrich Rising (the Derbyshire insurrection) was led by Jeremiah Brandreth. A group of about 200 men from Pentrich and other nearby villages, armed only with primitive weapons, began to march on Nottingham in a protest against the Government. Brandreth had been tricked by a Government spy into believing that they were taking part in a nationwide insurrection. They were dispersed by a troop of cavalry and Brandreth went into hiding. Brandreth was betrayed and together with two of his associates; Isaac Ludlam and William Turner, they were hanged and beheaded at Derby Gaol for their participation in the uprising.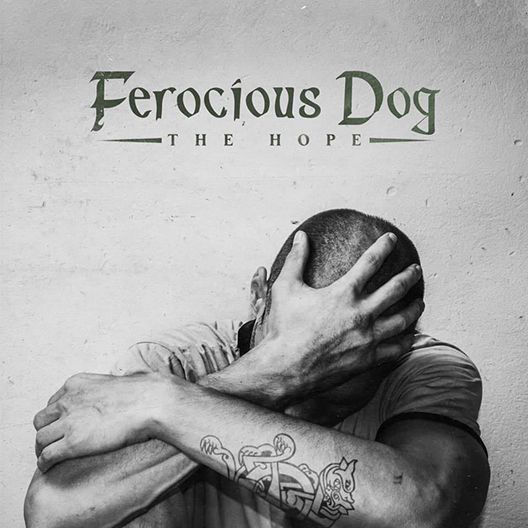 Lyrics
Oh my name is William Turner and my tale I'll tell to thee
about the revolution in 1817
With Brandreth and Ludlamand a band of fifty strong
With hundreds more to meet us
on the road as we march on
A night for revolution, a night to fight
A call to arms in England
All workers must unite
Tonight we march on Pentrich
with London in our sights
A night for revolution
All workers must unite
And then we fight
Little did we know there was a traitorous government spy
William J. Oliver a man I now despise
The Pentrich revolution was always doomed to fail
For high treason, I was sentenced and hung in Derby Gaol
A night for revolution a night to fight
A call to arms in England
All workers must unite
Tonight we march on Pentrich
with London in our sights
A night for revolution
All workers must unite
And then we fight

To celebrate the release of The Hope Ferocious Dog's undertake a 22 date tour starting in Liverpool at the O2 Academy 2 on Friday 8th October and concluding at the Leadmill in Sheffield on Sunday 4th December. The band promise those attending "will be part of something very special, watching one of the very best Folk Punk bands in the UK with a high octane explosion of the very best live music. People who have attended Ferocious Dog shows know exactly what to expect. People who are new to FD live shows will be welcomed by the "Hell Hounds" as part of the growing FD family."
The Hope carries on in the strong tradition of Ferocious Dog albums, with thought provoking and politically charged lyrics, seamlessly combining with dynamic and eclectic music. The Hope album is available to pre-order in usual CD and vinyl, with ticket and T-Shirt bundles available, plus an exclusive limited edition green vinyl album, limited edition cassette and signed CDs here: https://thehope.ferociousdog.co.uk/
UK 2021 tour dates in full:
October
Fri 8th O2 Academy 2 Liverpool
Sat 9th Marine Hall Fleetwood
Fri 15th Old Fire Station Bournemouth
Sat 16th Chalk Brighton
Wed 20th O2 Academy 3 Manchester
Thu 21st Nell's London
Fri 22nd O2 Academy 2 Oxford
Sat 23rd Waterfront Norwich
Thu 28th The Globe Cardiff
Fri 29th O2 Academy Leicester
Sat 30th Esquires Bedford
November
Fri 5th O2 Academy 2 Newcastle
Sat 6th La Belle Angele Edinburgh
Fri 12th Ropetackle Arts Shoreham
Sat 13th The Forum Tunbridge Wells
Thu 18th Cheese & Grain Frome
Fri 19th Princess Pavilion Falmouth
Sat 20th Exeter Phoenix Exeter
Sun 21st Guildhall Gloucester
Fri 26th KK's Steel Mill Wolverhampton
Sat 27th Picturedome Holmfrith
December
Sat 4th Leadmill Sheffield
Links
http://www.ferociousdog.co.uk
https://www.facebook.com/FerociousDog