News: SKAM release new single 'Fade Out' on 19th July
on
July 14th, 2021
at
17:38

After hitting the UK rock chart at number 6 with their recent EP Intra, powerhouse UK hard rock trio SKAM keeps the pedal down with their second single "Fade Out" from their impending second EP Venous which is due out in October of this year.
"Fade Out" is the follow-up to the recent single "Circles", and will be released on the 19th of July through X-Ray Records on all digital platforms. ""Fade Out" is a sh*t kicking power groove of defiance against politicians and those in power. The lies and deceit of those at the top are always felt by the working class and we wanted to call them out. This year in particular we have all felt the effects of poor leadership. Although the song isn't about any leaders in particular, it is a feeling mirrored in the thoughts of many. Play it loud and proud and raise a middle finger to oppression!" – SKAM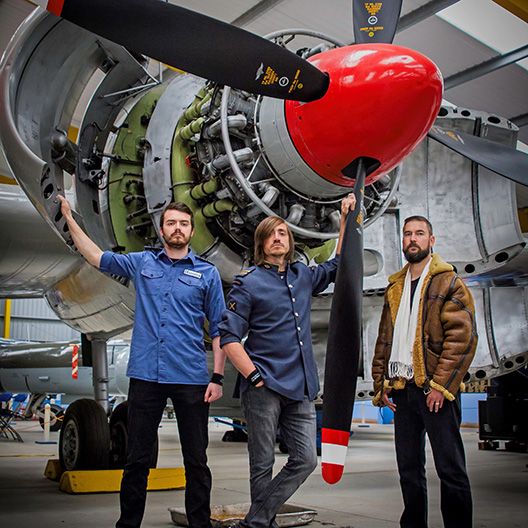 Formed in 2011, SKAM is a hard rock power trio band from the middle of England and has built a firm reputation for delivering no-nonsense, gutsy, classic-sounding British rock music. Over the last 9 years, the band has worked tirelessly to build a solid following in the UK. Now, they are considered to be at the forefront of the 'New Wave of Classic Rock' movement that is currently sweeping the nation.
"Fade Out" will be out July 19th on all digital platforms and can be Pre-saved now here.
Links
http://www.skamuk.com
https://www.facebook.com/SKAM.UK