News: The 10th Big One Festival by The Specialized Project
on
October 19th, 2021
at
18:19
Taking place on 5th, 6th and 7th of November
at The Sandford Holiday Park Willow Cres, Holton Heath, Poole

The Specialized Project is a social enterprise helping young people in difficult circumstances. Producing musical products and events in support of charitable organisations. The Teenage Cancer Trust, The Youth Music Foundation, and Tonic Music for Mental Health. The Specialized Project supports a community of like-minded music makers at all levels. We have a dedicated team of musicians and music industry workers that devote substantial amounts of their own time voluntarily.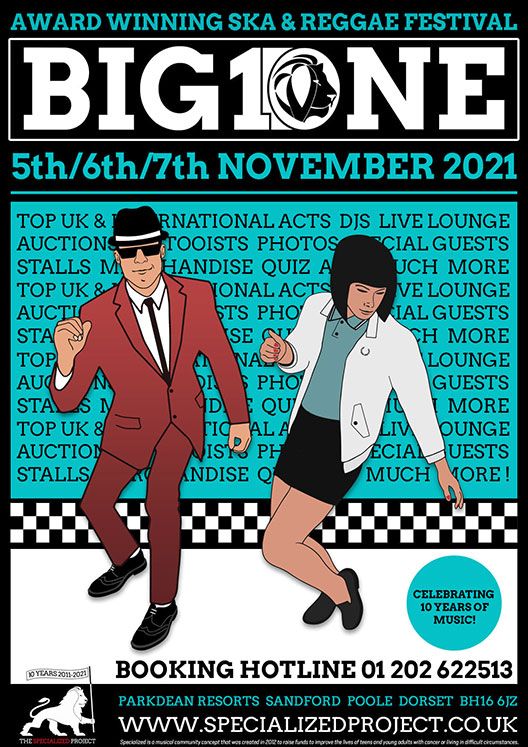 Each year we release a four-disc boxset album that pays tribute to iconic bands and labels. Since 2012 we've released eight albums for our tribute series. Each year the tribute series picks a new theme and invites bands from across the globe to contribute. Past themes have included The Specials, The Beat, Madness, The Clash, Bob Marley, The Jam, Trojan Records
, and most recently celebrated the 40th anniversary of Two-Tone Records with "Check One 2 spirit of 79". The albums are 4-disc CD Boxsets containing between 65 to 70 exclusive cover versions.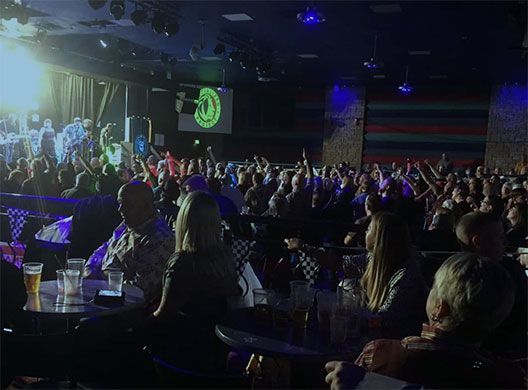 The Big One Festival is an award-winning three-day Ska & Reggae Festival held at the Sandford Holiday Park near Poole in Dorset. It takes place in November every year. Through Specialized Events we promote regional events throughout the UK as well as supporting other promoters with our events support team. Past events have included Dawn Penn, The Beat, Lee Thompson Ska Orchestra, Susan Cadogan as well as guest appearances by members of The Specials and Madness. The Specialized Big One festival has taken place every year since 2011 with the exception of 2020. Instead, we produced a 3-day virtual festival that featured performances from all 7 continents including Antartica.
The Big One 10 has two stages, the main hall will include international acts and starts at 7pm on Friday 5th and has full days entertainment on Saturday 6th and Sunday the 7th. The lounge stage features acoustic performances Q&A sessions with special guests. There are also memorabilia auctions, clothes stalls, and even a tattooist.
Full weekend and day tickets are available from here and other local
outlets around Dorset. Weekend tickets are £50 and day tickets are £20.
Links
https://www.facebook.com/specializedprojects
https://www.specializedproject.com