News: Peace of The Action Refugee Fundraiser
on
March 28th, 2022
at
18:21
at the Four Horsemen in Bournemouth organised for Thursday March 31st

Local music troubadour Ant Henson has had his conscience severely diverted by the plight of the Ukrainian refugees that we are currently seeing on everyday news footage. He felt he needed to do something to help and he has put together an exciting event this is set to raise some much-needed funds for the charity War Child & The Workshop. The event is going to be on 31st March at the Four Horsemen in Bournemouth featuring some fantastic local talent along with various fundraising raffles with prizes donated by lots of local businesses.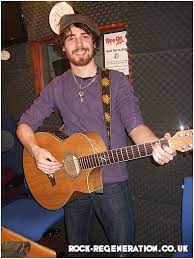 Doors will open at 7.30pm with the first half of the evening throwing open the stage for an open Mic & the second half of the night these acts will all be on (in reverse order):
Mischa and His Merry Men
Ant Henson
Millie Watson
All proceeds go towards two charities working with refugees right now: War Child (who are particularly helping kids with acute needs in Ukraine but also operate around the world) and The Workshop (these guys focus on a lot of refugees' educational and psychological needs, all the long term stuff that still needs doing once the initial media buzz/donation frenzy dies down. They're a really small charity that I've volunteered with as a Music and English teacher in the past, absolutely brilliant bunch).
Tickets are just a fiver for the vanilla, entry-only variety, or a mere crisp tenner for the sexy VIP tickets with all the bells and whistles (includes entry, ten free raffle tickets, and a free shot – paid for by the lovely Sully who owns the venue. They're also donating even more potable raffle prizes. There are no actual bells. Nor whistles. Sorry).
Tickets can be bought online here.
The Facebook event can be found here.