Jack Lande & Ben Parker are two friends that have formerly played together in an acoustic band called Soul Creek for a number of years. As well as playing a host of popular covers the duo started to create their own original music. It was soon apparent that the duo's tunes needed more of a platform than their acoustic set-up offered. Ever since they started performing the two of them dreamed of playing their own material as part of a rock band. They subsequently changed their name to "Tarraska" to indicate the band's new direction and a fresh start.
They started work on their debut album by recruiting Jack's singer/songwriting brother Ollins on bass and one of Dorset's best session drummers Alan Varnfield. The band entered Absolute Music Studios in Poole to start the recording process with the help of Gareth Matthews and Jordan Ayriss on production duties. The result is a 12-track record which is set to be launched to the world on June 17th 2022, ahead of the band's live debut of the songs at a launch party at Canvas in Bournemouth on 16th June. Prior to the album release the band have released three notable singles "Renegade", "Trailblazer", and "Getting Out Alive" as an appetizer. The album has been created with plenty of care and attention with the instigators giving the project all the hours it needed to get the desired results. It's been a labour of love and now it is finally complete the band are about to unveil the results.
The record kicks off strongly with the opening number "Sins Of The Other", a powerful barrage of heavy melodic guitars light things up before the significant rhythms attack your senses and Jack's notable vocal soars. Jack explains "The lyric for Sins of the other attempts to tackle the issue of partisanship in modern discourse, addressing those who have become so convinced of the purity of their own views that they can no longer honestly engage with differing ideas or the people who hold them. Indeed it was incredibly rewarding to play with this artistically as the concept of possession by an idea is given a voice of sorts within the song through the echoed whispers that can be heard in the second verse."
"Renegade" continues at a similar pace; at just under six minutes long, shows the band really developing their creative skills. Tt bounds along with some excellent inventive guitar work that is full of Rock influences, without sounding like anyone in particular.

There is a change of pace initially for 'Shifting Gears' with the songs opening intro before it positively takes off with one of the gems of this record and I'm sure it set to become a live favourite with its strong momentum. Jack muses "One of the earliest written songs on the album, Shifting Gears is a song that I hope will give listeners the same sense of face-paced, adrenaline-fuelled hedonism as the subject of the lyric is experiencing as the indulgence, love for excess."
The albums 4th single 'Getting Out Alive' is a brand new song, written specifically for the album, which started out as a series of riffs and licks written by Ben in a loose homage to some of his favourite bands. It is a proper song-writer song that started off as one thing and gradually morphed into the classic modern rock track it has become with its high energy and the ability to grab the listener from its first listen.
"White Flower" is a track that was included in the duo's live set and was part of a batch of the first songs that they wrote together. The song is an imaginative ballad, gentle by nature with plenty of intricate guitar parts of savour. Jack says "White Flower is the closest track on the album to a classic ballad, although the lyric describes the heartache of an unrequited lover. This song offers one of my personal favourite moments on the album in Ben's intro that, for me, sets a beautiful tone and leads perfectly into the rest of the track."
"Trailblazer" was the band's debut single and a track that first introduced the band to the world. It draws inspiration from a wide range of musically disparate sources, resulting in a great solid classic hard rock sound The lyrics detail the struggles of a trailblazer who is cast out and looked down upon for their unorthodoxy. Its loosely based on the life of rock very own legendary trailblazer Motorhead's Lemmy Kilmister. 'Say No Prayer' is a song that the band explain will be the centrepiece of upcoming live Tarraska performances. The track encapsulates the band's desired sound, with the tracks powerful bursts of dual guitar sound along with a backbone of wonderfully creative rhythms. Jack explains "Say No Prayer is a song that went through many changes and revisions at the writing stage, but the central pillar that was always constant is the heavy, driving riff that anchors the entire song. The breakdown is another of my favourite moments on the album as I really feel we've been able to both write and successfully capture in the recording a dark, brooding section that will hopefully translate into a highlight of our live shows."

"Requiem" is another ballad; which is a beautifully crafted song that shows these guys have a creative armoury that can draw music from a variety of musical spectrums. The song has particularly strong feelings associated with it and brings with it a real passion within its heartfelt emotive lyrics that will penetrate anyone who is open to it. The whole track from start to finish is one of the most uplifting pieces of music that I have recently come across and it's not unfair to say that you can easily hear it rousing a stadium or arena crowd. The track out of them all took the longest to put together and in my eyes it is time well spent and the result speaks for itself. As the tune is put out into the world, it will become a tune that will reach out into corners touching many souls.
"Down Below" is a no-nonsense in-your-face rock track taking influences from a variety of places, with its infectious gang chorus featuring everyone the boys could get their hands on, including family, friends and members of the production team. Jack muses "For me, 'Down Below' is an ode to all of the truly great music venues and dive bars that provide the platform for local, raw, talented musicians to ply their trade. I really hope that, in Down Below, we've created a song that captures the electricity and fervour that only the greatest of live gig venues can provide."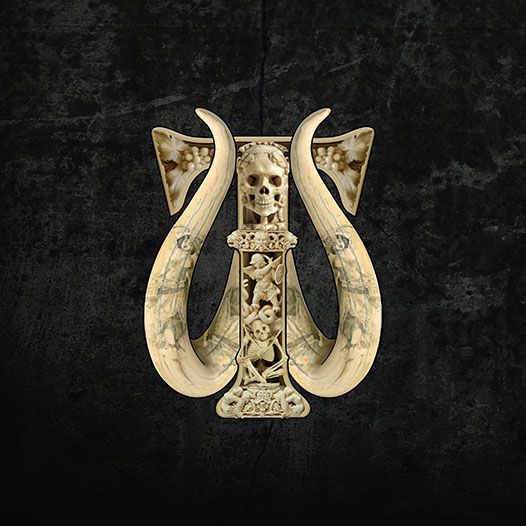 "Run For Your Life" is definitely one for the guitar enthusiasts, it features possibly the most complex and intricate breakdown of the whole album. Ben shows his true worth with a magical piece that really impresses, and one that I cannot wait to hear live. Jack says "Run for Your Life has an energy and groove to it that makes it one of our absolute favourites to play live. For me, Ollins' bass and Alan's drums form a driving rhythm section that compliments and combines with the lead guitar and vocals to create a classic rock and metal influenced track." The band's third single "Prose" shows the guys in a reflective mood, the song has many emotive, heart-on-the-sleeve moments where Jack delivers a powerful stirring vocal from this maturely written track with some all-encompassing lyrics. It's clear that the family network that these boys hail from has not only given them firm but flexible guidance, so much so that the two of them show their appreciation for the direction that it has taken them.
The albums final track "Chimera" Ben explains" It was the last song that we finished writing, with me purposefully leaving it to last as I didn't feel a connection to the original 'idea' demo. Jack and I locked ourselves away after rehearsal one afternoon and reworked the song in its entirety, minus the chorus which still remains the same. For me, this is now one of the highlights of the album, rhythmically exciting and heavy – exactly what I look for in a great song." Kicking off with its opening drum fill and then immediately going straight into the two melodic guitars before Jack's now-familiar vocals kick in. It has a different feel to it than the rest of the album and it feels as though the education of making the record has helped with the direction of this tune. The mighty hard-hitting lyrics "Cry Out! Cry Out! Never gonna change 'til you lose control, Pulls, You down, Gotta break away and reach out for more, Out! Cry Out! Find a better way than what waits below, Hope, Is found, suddenly the chains can't maintain their hold", a song that is like a rollercoaster ride with many surprising twists and turns.

It's hard to comprehend that this is only the band's debut album, it is a complex piece of work that has shed blood, sweat and tears in the making of it. The support network around these guys is immense and working with the right industry people has really paid dividends, clearly, no corners have been cut in the production process. Everyone worked extremely hard until the required results were achieved. The twelve tracks will speak for themselves as the band finally get out and play them live, which is a very exciting prospect.
Track-Listing
Sins of The Other
Renegade
Shifting Gears
Getting Out Alive
White Flower
Trailblazer
Say No Prayer
Requiem
Down Below
Run For Your Life
Prose
Chimera
Tarraska are
Jack Lande (Vocals and Rhythm Guitars),
Ben Parker (Lead Guitars),
Allan Varnfield (Drums)
Ollins Lande (Bass)
Links:
https://www.facebook.com/tarraskamusic
Words By David Chinery (Chinners).