Bournemouth-based singer/songwriter Andy Cole continues his musical momentum after his impressive performance at the Live & Unheard showcase at the Lighthouse Poole in February. He has joined forces with Matt Black of the local Hangover Hill Recording Studios to record a single entitled "Don't Cry". The song was written to help with the grieving process for his Mother when his Father passed away.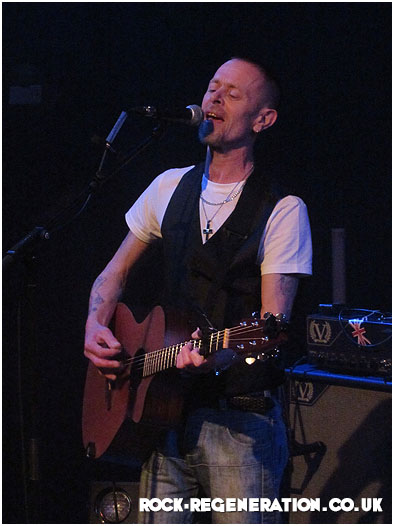 The track is a simple and effective way of showing support to a loved one in need by looking back at all the good times and memories. It features mainly acoustic guitar with some neatly laid down rhythms, coupled with an atmospheric electric guitar middle eight. This song is just the tip of the iceberg as Andy has a whole load more original tunes all written from his personal experiences of the ups and downs of his life. During this current pandemic, Andy can be found occasionally live broadcasting on his Facebook page with varied sets of his original material, mixed with a few well-chosen covers.
Link
https://www.facebook.com/TheGuitardude100guitar
Purchase The Single here.
Words by David Chinery (Chinners).