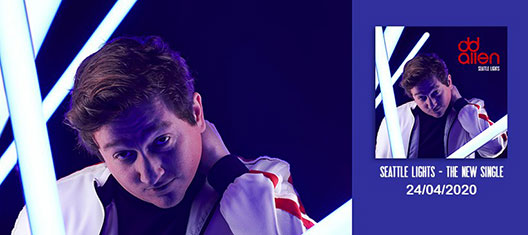 Bournemouth based troubadour DD Allen announces the release of his locally inspired new single 'Seattle Lights', which marks quite a departure from his previous material with many new styles and textures. Allen says the tune takes inspiration from polished Pop-Rockers Maroon 5, Coldplay and The Feeling to explore a deeply layered sound he describes as "rocked-up,alt-pop". He explains "it's a vibrant sound with melodies that sweep effortlessly between chugging guitar verse and soaring choruses rich in overdriven guitars, synth and piano". "Imagination is incredibly powerful", muses Allen. "You can take the lyrics of a song and turn it into something incredibly personal. As a listener, nobody else sees what you see in your mind. "
The song features the talents of internationally acclaimed composer and keyboardist Isaac Aryee, who produced the record. Of Aryee, whose 27-year career includes recording and touring with Will Young, McFly, Lionel Ritchie, Mica Paris and many more, DD said "I felt the time's right to explore how Pop can influence traditional Rock in a new and exciting way. I want to give discerning music listeners a sound that's soaked in detail, but still stays honest."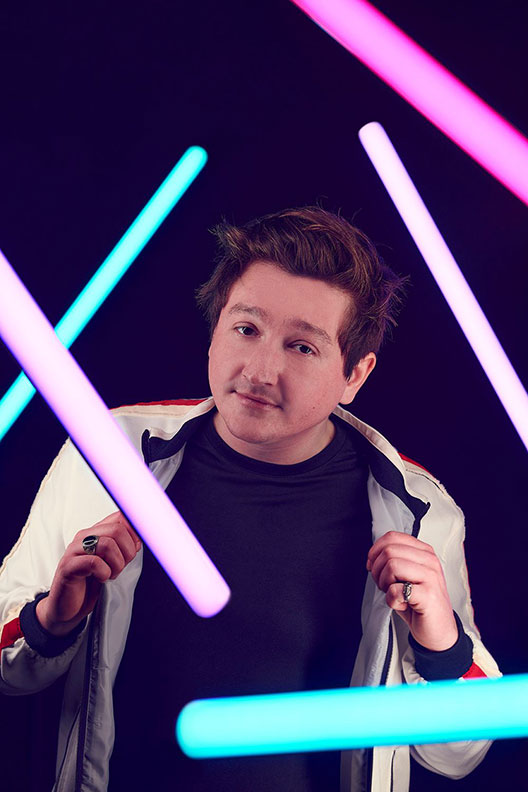 Watching DD Allen's career from his humble beginnings in 2013 as a solo/acoustic, lead singer/songwriter; to see him putting a full band together and playing a headlining gig at the Old Fire Station in Bournemouth is just fascinating. The initially shy chap has positively blossomed into a confident musician who is always keen to explore his sound with many twists and turns along the way. "Seattle Lights" is a tune about a bittersweet break-up set in the incredible atmosphere of Bournemouth's magical Wintertime, with the outside bars and stunningly lit Seattle tree. The lyrics help create a real feeling around the atmosphere of this bittersweet story, which can be taken from many different angles. It has radio-friendly charm that weaves it's way gradually in, using plenty of current sounds.

DD Allen: Lead Vocals, Background Vocals, Acoustic Guitar, Electric Guitar
Phil Dawson: Acoustic Guitar, Electric Guitar
Steve Twomey: Electric Guitar
Alex Reed: Bass Guitar
Issac Aryee: Electric Keyboard/Synthesizer
Single available via…
free download
Spotify
Apple Music
Links
https://ddallen.com
https://www.facebook.com/ddallenmusic
Words by David Chinery (Chinners).