Since forming in 2013, All Ears Avow have become known as a formidable force on the live circuit. Most recently, they have been seen supporting Mallory Knox, seizing a spot on the Neu Stage at 2000 Trees Festival, and playing a string of headline tours. It is clear that with every release, their ambition to reach new heights has grown, which in turn has helped them to captivate new audiences through grander exposure and opportunities.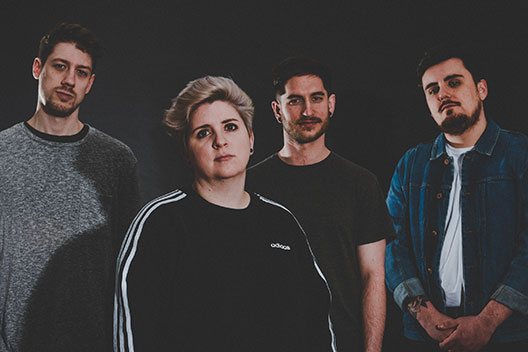 In the midst of a global pandemic, releasing a single called "Something's Gone Wrong" couldn't be more apt. This track does share similar sentiments relating to the on-going global pandemic, but in reality, it is about the intense feelings and irrational thought processes involved when going through a panic attack. The band are known for their infectious guitar grooves, and Claire Sutton and Jake Willcock are on form once again, as they provide the backbone amongst a string of elements, including peculiar, manipulated vocals, atmospheric piano and the combination of Sean Ivens and Joe Bishop's effervescent rhythm. The sonic impact of these components combine to create the desired effect that Sutton intended, as there is a sense of panic in amongst the grandeur of the instrumentals.

If this single isn't a beacon for their potential, then I don't know what is. Their ever-developing songwriting, coupled with their prowess as musicians means that All Ears Avow will continue to enthral listeners with the depth and exhilaration of their sound, and undoubtedly reach the greater heights that beckon them.
All Ears Avow are:
Claire Sutton – Guitar/Vocals/keys
Jake Willcock – Guitar
Joe Bishop – Bass
Sean Ivens – Drums
Links
http://www.allearsavow.com
https://www.facebook.com/pg/allearsavowband
Words by George Fullerton.