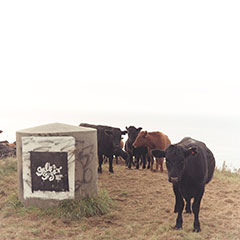 After the release of his debut album "Black Water", County Cork based singer songwriter Louis Cormack has just released his new single "Go out with the Light". The song was written during the early stages of Southern Ireland's lockdown, and Louis explained "the song is about the empty streets and terror-filled homes as people learn to deal with the new normal created by the pandemic. This has been a mad time but I feel grateful that I've found it productive. I wanted to write a song that would resonate with how people might be feeling and capture the reality of the situation, I didn't like the idea of writing a song to give false hope or anything".
Louis is an advocate of maintaining tradition, the track openly continues with this. It has an honest, raw feeling from his debut album and this time includes a band of hand-picked musicians. They include Rory McCarthy (Synth, Backing Vocals, Shaker & Tambourine), Jack Ahern (Backing Vocals) with Louis taking up multiple duties with Lead Vocals, Guitars, Bass and Drums. He also cleverly recorded, mixed and mastered the track; as well as writing the lyrics, clearly a talented all-rounder. He has been openly admitted that the song was helped along with influences from New York roots/rockers 'Big Thief' and hints of Canadian legend Neil Young. The song captures the atmosphere of the time that we are currently living in, with a beautifully creative piece that shows this artist evolving handsomely in just a short space of time.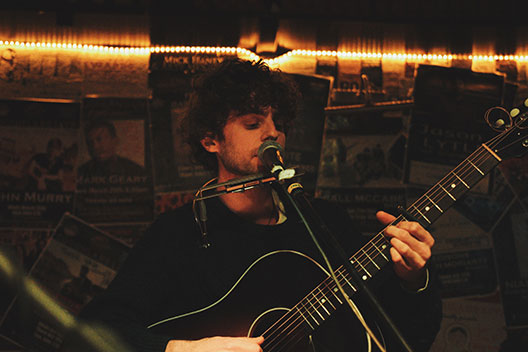 Lyrics
There were people in the street
Once upon a time
Now they're stuck in on the heat
Better get used to it
Sea is getting rough
Days are getting old
Turning into weeks
Gonna get juiced in it
Now it's leaking in the walls
Tell me are you gonna break
When you have a look around
With nothing in front of you
I wanna go out with the light
Are you juggling the fear
With a belly full of wine
Gonna shed another tear
Maybe just sleep on it
Can you make another deal
How's it gonna feel
When you stumble up the stairs
With your mind in a haze tonight
Colours on the ceiling
Throwing you a cloud
But the cloud brings a feeling
Is it gonna rain tonight?
I wanna go out with the light
I could never understand
The meaning of the wind
The twisting of a limb
Bringing out a waterfall
So while you wait
For one's you love
Bring out the tape
Forget the half of it
I wanna go out with the light
Purchase the track https://louiscormack.bandcamp.com/track/go-out-with-the-light
Check out our the Review of Louis's album "Black Water" here.
Links
https://www.facebook.com/louiscormacksongs
https://louiscormack.bandcamp.com
Words by David Chinery (Chinners).