Proud flag-wavers of the 'New Wave of Classic Rock' movement, Leicester Rock trio 'SKAM' release their new single "Green Eyes" on 21st September via X-Ray Records (part of Golden Robot Global Entertainment). "Green Eyes" is the first release from their forthcoming EP and showcases the now-familiar SKAM sound with their melodic choruses, huge rhythm's and some wonderfully creative guitar riffs. The song's focus is on jealousy and how the grass can look greener on the other side of the fence; but to overcome you need to suck it up, swallow it down and concentrate on your own life.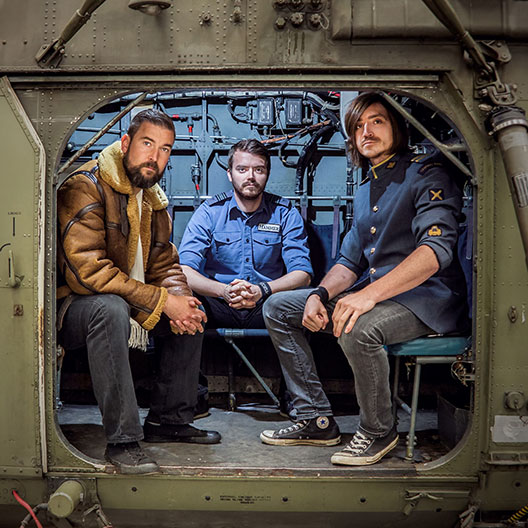 The band formed in 2011 and have a reputation for delivering no=nonsense; gutsy, classic-sounding British Rock music. Over the last 9 years the band have worked tirelessly to build a solid following in the UK. To date, the band have independently released 3 albums. "It's Come to This" (2011) and "Peacemaker" (2014) were released to critical acclaim and the band established themselves as a live force to be reckoned with. The band have hit the road with The Answer, Airbourne, Skindred, The Quireboys, and GUN to name a few and are considered a formidable live act.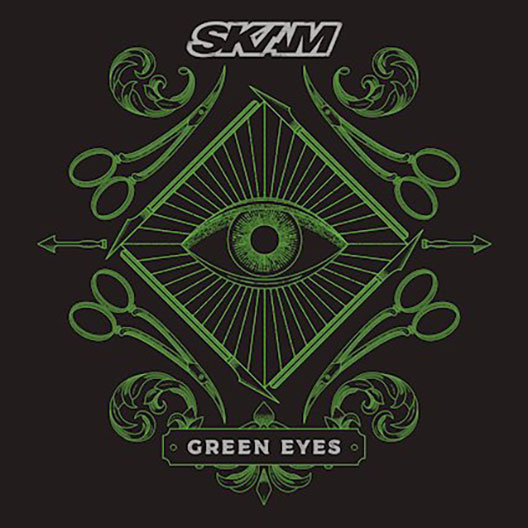 Skam are
Steve Hill – Guitars – Lead Vox
Matt Gilmore – Bass – Backing Vox
Neal Hill – Drums – Backing Vox
Links
http://www.skamuk.com
https://www.facebook.com/SKAM.UK
Words by David Chinery.