Is it nearly Christmas already? This year is clearly going to be a very different Christmas from previous years, and with what's being going on in our challenging world I'm sure we'll all be putting in extra efforts to celebrate it in our own ways. As usual hard-working mother, wife and brain tumor survivor Helena Mace is way ahead of the game; ready to bring some Christmas cheer with a new festive album that will jingle your bells and make you feel warm and cosy, with a socially distanced heartfelt hug. The award winning artist recently released her fourth original studio album 'Unbroken' earlier this year, which featured top ten hits from the I-tunes chart.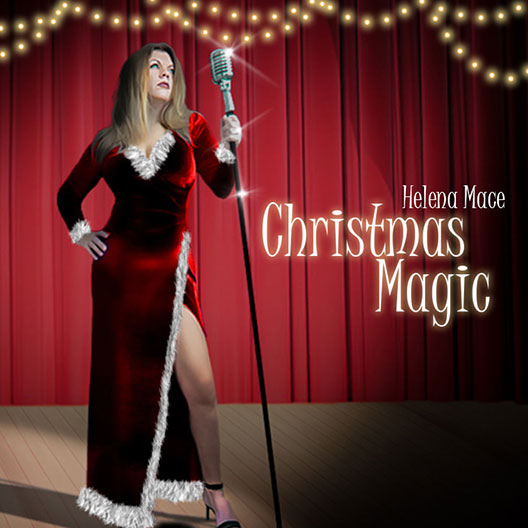 The album was put together with the help of music entrepreneur Matt Black at Hangover Hill Studios in Dorset, who plays on all but one track putting his piano expertise to great use.. 'The Spirit of Christmas' features Helena's take on some classic Christmas carols, as well as a selection of original tracks. Each year the festive season is usually signaled by familiar tracks played on the radio and in shopping centres. It's refreshing to finally get some new music to enjoy, especially from a local artist. The album's highlights are opening number (and closing) 'This Christmas' which is a modern take on the Christmas classic featuring heartfelt sentiments; coupled with electric guitar, piano and a sprinkling of festive sleigh bells. There is also a track written by Helena's musician Father Rob Atkins called 'Mistletoe Bough'. The track displays many of Helena's natural talents, with infectious rhythms mixed with the tingling of the ivories and a lovely burst of violin. A well put together collection that will get anyone in the mood to celebrate the festive season.
Track listing
This Christmas (written by Helena Mace)
In the Bleak Midwinter (Rosetti/Holst)
Christmas Magic (written by Helena Mace)
Silent Night (Mohr/Gruber)
Mistletoe Bough (Written by Rob Atkins – Helena's Dad)
The First Noel (Traditional)
O little town of Bethlehem (Brooks/Traditional))
God Rest You Merry Gentlemen (Traditional)
This Christmas Piano Version (Helena Mace and Matt Black)
Pre-Order the limited edition CD/Download from December here.
Links
https://www.helenamace.com
https://www.facebook.com/helena.mace.1
Words by David Chinery (Chinners)