News: Rhombus – 'Magnificent'- Single Release
on
December 15th, 2020
at
20:27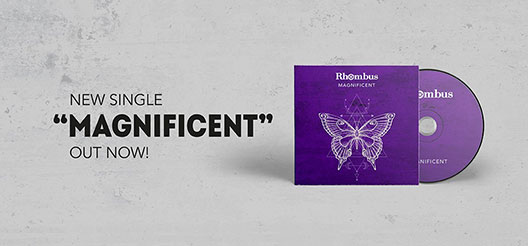 Huddersfield Alt/Goth 4-piece band Rhombus was preparing to release their long-overdue new album at the beginning of 2020. The release and launch party was of course unavoidably delayed by the pandemic and all it had to throw at us. The band have been patiently waiting for the right moment and now with a potential end in sight to all our troubles, they have just released the first single from the album entitled Magnificent. The lockdown gave the quartet time to concentrate on creating a collection that they felt is more diverse and exciting than anything before. When it came to recording, the band members felt a compulsion to do the songs justice and pushed themselves harder than ever to deliver the best performance of their careers. Mike Uwins from the legendary Goth band 'Manuskript' was drafted in to mix the album and the band used Mike's invaluable experience to help them create this new, as yet untitled record.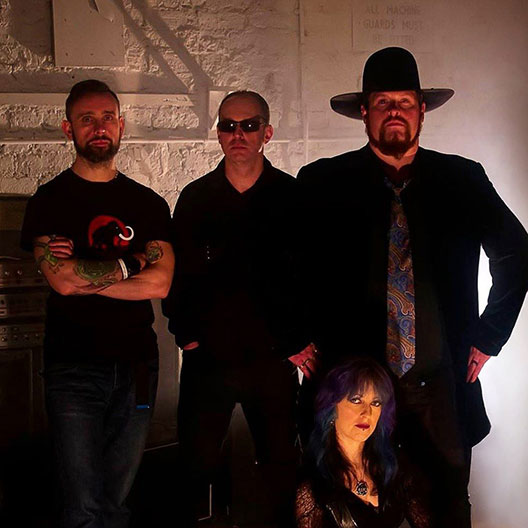 The band have been around for over a decade now with a considerable discography of material, along with a huge following of loyal fans from around the globe. As well as gigging across the UK, Rhombus are regularly in demand overseas. The band have played numerous Countries including Greece, Austria, Switzerland and Germany; including an appearance at the famous WGT festival in Leipzig. A tour of Brazil is planned for 2022. The first we get to hear of the new material is a single called Magnificent, which features many of the dark wave styles that Rhombus has become known for. Rob Walker gives us a big melodic and powerful, penetrating guitar sound; coupled with programmed electric rhythms. Edward and Alixandrea combine beautifully with some really special harmonies. The song is one that needs to be listened to several times to appreciate all the layers that have been added to bring it all together.
Rhombus are
Edward Grassby – Vocals & Guitar
Alixandrea Corvyn – Vocals
Rob Walker – Guitars & Programming
Lee Talbot – Drums & Percussion
"Magnificent" is available from Apple iTunes, Amazon Music, Bandcamp, Spotify, Tidal and all the usual outlets; as well as the band's own webstore.
Links
http://www.rhombus.org.uk
https://www.facebook.com/rhombus.uk
Words by David Chinery (Chinners).