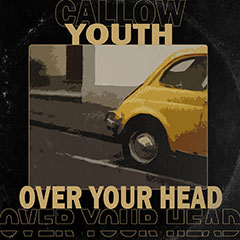 Hotly tipped four-piece Rock act Callow Youth release their new single "Over Your Head" on 14th December from Golden Robot Records. They hail from Failsworth/Tameside in the Manchester area, forming in 2017 after leaving school and releasing their first demo EP (Vibe) in 2018. They have released a total of three singles so far, which highlights their growth in maturity both in terms of songwriting and mastering their craft as musicians. Manchester has always been a hub of exceptional musical talent, Callow Youth are very aware of their proud musical heritage and look forward to making themselves part of it in the not too distant future.
They have performed at a host of acclaimed live shows across the country and this has helped to cement their claim to be considered genuine contenders. They have a large loyal fan base, who wholeheartedly testify to and indeed display passion when watching their new heroes perform. The band have had numerous Radio plays all over the world and their combined singles streams have surpassed 300k on Spotify alone. Their biggest Manchester headline show to date came in March at the Deaf Institute, which continued in their proud tradition of selling out headline gigs months in advance.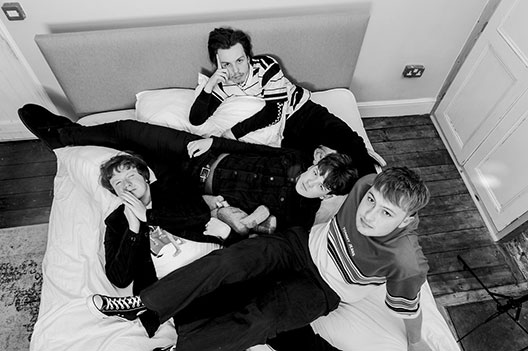 The track echoes the pitfalls of suburban life, with social commentary influenced by all that surrounds them in their Mancunian conurbation. It features jangly guitars, solid rhythms and angst-filled vocals that deliver with an attitude similar to that of early Oasis or The Enemy. The melodic guitar solo is a joy to behold and really picks you up from the doldrums of the lyrical description of British deprivation. The guys echo many of the same influences of bands of the past, and like their peers, they have tapped into a subject that many people of today can associate with. The tune is big, brash and honest; without any of the sugar coating, you get with a lot of modern music today.
Callow Youth are
Alfie – Vocals, Guitar
Tom – Lead Guitar, Backing Vocals
Nathan – Bass Guitar, Backing Vocals
Connor – Drums, Backing Vocals
Link
https://www.facebook.com/callowyouth.band
Words by David Chinery (Chinners).