Charity Single, with 100% of sales profits from the single being donated to the Red Cross Coronavirus Crisis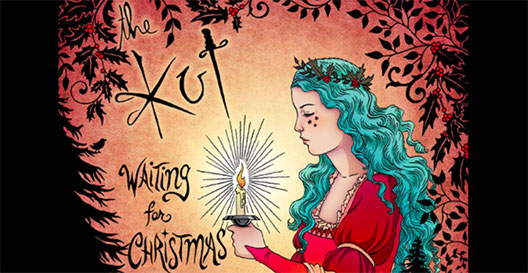 "Waiting For Christmas" is the latest release by UK fem/Punk trio The Kut. The sombre, heartfelt lyrics hit the spot immediately as they sum up the mood of the nation; if not the world. In a year where everything has seemed uncertain, they release this fine little Christmas number to warm our hearts no less. The lyrics perfectly reflect the times – "it's Christmas time, why do I feel so low"? The happy, jolly feelings have been replaced by a simple; somewhat softer, mellower take on the Christmas song theme. The strings in the bridge are simply wonderful, albeit before the song gently builds to its conclusion. The accompanying video, part studio/part (on) location perfectly matches the song. (Princess) Maha's vocal is the softest I've ever heard from her, suggesting maybe a nod to future output. But for now, this song will be a welcome distraction from all the Jolly Xmas songs that are beginning to flood the airwaves – let's hope so!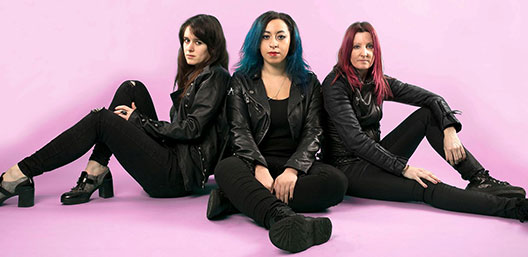 "Waiting for Christmas" was produced by Jack Ashley at Fiction Studios London, and mastered by Frank Arkwright at Abbey Road. 100% of sales profits are donating to the Red Cross Coronavirus Crisis, to support those affected by poverty during the pandemic. The track is available in 3 different versions; the official single, radio edit & instrumental. Each single features its own cover art, designed by Daniella Batsheva. Purchase all three versions and threefold support Red Cross and the independent chart bid. There are a small number of limited edition CD's available in the three artworks too so while stocks last, you can make a six-fold bid to support! Join with us as we support the Red Cross Coronavirus Crisis Fund and raise a candle to all those we have lost during the pandemic.
You can Purchase a copy of the Physical single here.
Links
https://thekut.co.uk
https://www.facebook.com/thekut
https://waiting4christmas.com
Words by Ross A. Ferrone.