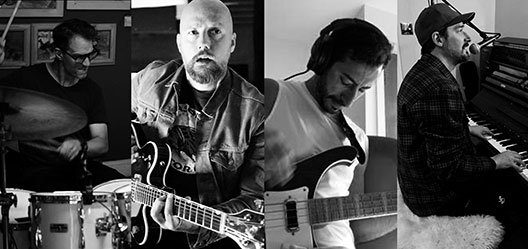 Bournemouth-based Desert/Rockers Pure Assassins have not been idling away their time in Lockdown, far from it. These guys have penned five singles, set for release every quarter. First off the list comes "Take A Minute", which despite a host of influences sits largely in their Blues/Stoner/Desert Rock niche. The vocal intro is immediate, direct and to the point. Once announced that vocal takes a sharp downturn. Effortless drum tapping (Tom) matches the chiming notes of Chris's (Lead Vocal/guitar) guitars. The subtle bass rubbing (Pablo) in the background compliments Chris's vocal layering. I'm briefly reminded of Matt Bellamy (Muse) singing the Blues! The slow/fast formula comes into play throughout with its dirty RnR, sleazy vibe. The chorus just begs to be sung in a rabble-rousing Glam/Stomp manner, where this time I'm reminded of The Fratellis. Mid-song it takes a detour into downtown 70's New York themes (or is that just in my head)?! Unapologetic cussing peppers the chorus but the beat is so infectious one can't help but want to sing along with them.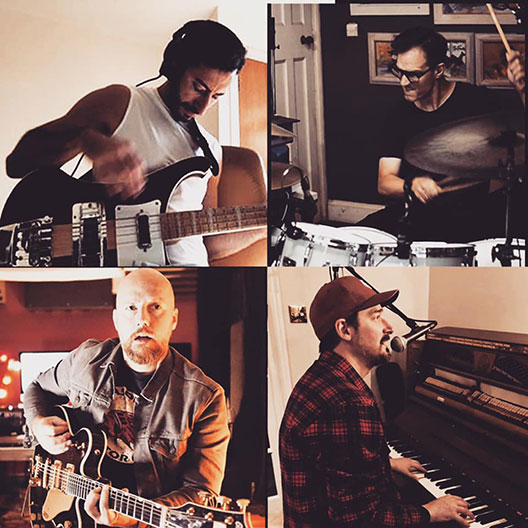 To use an analogy I wrote previously about Pure Assassins, again I'm getting that whole "bourbon-soaked bars" with the house band jamming in the corner of a (pre-smoking ban) smoke-filled bar, while regulars look up occasionally to observe the noise emanating from the corner! This song deserves a wider audience as (IMO) the band have just taken their music up a level. Simply superb.
Purchase The Single here.
Links
https://www.facebook.com/pureassassins
https://soundcloud.com/pure-assassins
Words by Ross A. Ferrone.