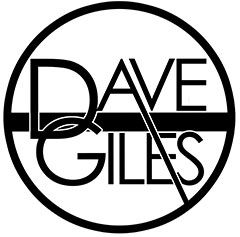 All of us that are into music have "defining moments" that we can trace back as one of the reasons for doing what we do. Singer/songwriter Dave Giles had uber-cool parents who took him as wide-eyed six-year-old child to the legendary Hammersmith Odeon in 1992 to see his first live music experience with Crosby, Stills and Nash. Five songs into the set, they performed a cover of The Beatles song "Blackbird" and young David (Giles) can't help but mentally project himself onto that stage; singing along with his new heroes. For his next birthday he asks for just one thing; not a bike, a Scalextric or even a train set – he wanted a CD of any album by The Beatles. This was David Giles defining moment and over the last 10 years, Dave has established himself as a reputable singer/songwriter who has developed his own brand of British-infused Americana. He has also self-produced and released eight EPs, been on numerous tours around the UK, Europe, Ireland and Australia.
As a musician, with each goal you achieve you set another and another. Dave's successes started from humble beginnings and have slowly got bigger and bigger, just imagine the thrill he got touring in Australia many thousands of miles away from his home. The next goal is one that every musician dreams of, to celebrate his 10th anniversary as a singer/songwriter Dave has announced that he will make his next album in the most famous recording studio in the world…Abbey Road. A place where that life-changing song "Blackbird" was recorded in June 1968, a place where over the years a whole host of musicians dreams have come true. Dave explains "In a year when the Grammy award for Best Album was won by an album recorded in a bedroom, some will argue that no one needs to spend thousands of pounds making an album anymore; nor does the location of recording determine the quality of what is produced. I fully know the value of Abbey Road's history and I'm excited about forming a connection with those who came before him. Paying tribute to the experiences that inspired this next venture is a noble mission, I will move forward as an advocate not only for quality but also for an endeavour we can all believe in".-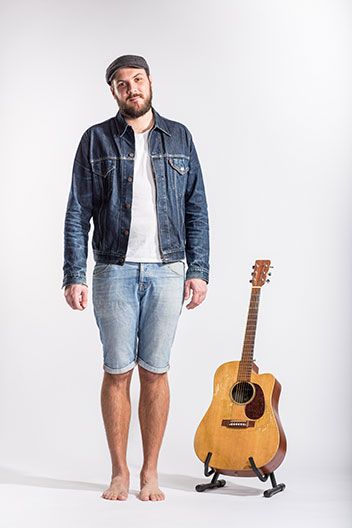 To fulfil the dream; even despite not being able to tour, Dave still managed to raise nearly half of his £50,000 target to record at Abbey Road – a testament to the loyal audience he's built up over the last few years. Pandemic permitting there are plans to be in Abbey Road Studios in January 2022 and as another step across the famous Zebra crossing this month sees the release of a four-track EP called "Diamonds and Roses". The EP opens with a simple and effective number called "Elizabeth I", it's not about the Tudor monarch as one would first guess. It's about being taken for a ride by someone you really like and with its rolling lyric "the devils in the detail", it's easy to be drawn in with this infectious number. It features a nice mix of creative guitar work including a great solo at around 2 minutes 20. This is all brought together with some toe-tapping rhythms and some divine vocal harmonic goodness.
Track two "The Weatherman" is the author showing his shock and dismay of bad things going on in the world these past twelve months. What with the destructive fires in Australia and the Covid 19 pandemic, it is hard being a songwriter in these times and not to be influenced with the things that affect lives. The lyric "Another Dark Day that The Weatherman says, another dark day so I'm staying in bed" sums up really how we all feel sometimes. The acoustic guitar gently meanders its way through this honest lyrical portrayal of feelings.
"Little Black Stone" is an absolute gem of a song that is sung beautifully with a real emotional story at the heart of it. Dave explains "I met someone who told me about a stone that she carries around with her in her bag. It was sent by a friend who at the time was fighting cancer (she's thankfully fine now). It was a "healing stone" – despite her friend fighting an illness she sent this because my friend was going through a real tough time. I just thought it was an interesting idea to write about. The things we put our hopes into."

The final track is a tune called "Maggie Knows"; a tune that features some notable Country-style slide guitar work and yet more of these fine vocals, that on this track remind me of Martin Fry of ABC fame. The tune is a real uplifter with lots of different creative elements that make for a really unique sound. Like most of Dave's songs, this one also had a rather interesting back story and he explains "last January I was invited by the Americana Music Association to take part in a songwriting workshop. It took place at Cecil Sharp House in Camden. There were 6 songwriters and we were all paired up with a member of a group called The Hackney Elders. We spent two days with them, getting to know them and learning their story and had to write a song about their story. I was paired with Maggie Reeves and this is the song"

A fine collection of songs to kick off this new campaign that is sure to put Dave Giles on the right track to reaching his goal of recording at Abbey Road. If you would like to support him by donating or purchasing any of his merchandise, follow the link to his website here: https://davejgiles.com/abbey-road
Track listing
Elizabeth 1
The Weatherman
Little Black Stone
Maggie Knows
Credits
Written by Dave Giles & Lewis Fieldhouse.
Dave Giles – Vocals. Guitars, Organ.
Kevin Haaland – Electric Guitar
Dean Dichoso – Electric Guitar
Adam Kury – Bass Guitar
Dave Krusen – Drums
Lizzie Brankin – Backing Vocals
Recorded Remotely.
Produced By Dave Giles
Mixed and Mastered By Dean Dichoso.
Links
http://www.davejgiles.com
https://www.facebook.com/dave.giles1
Words by David Chinery (Chinners)