News: "Knock Off God" by Seething Akira
on
January 15th, 2021
at
20:07
single preview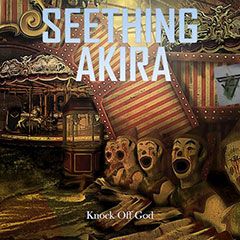 Seething Akira releases their new single "Knock Off God" on 21st Jan, out via Armalyte Industries. "Knock Off God" is a twisted aural assault, everything you'd expect from Seething Akira, and more, and sees them kick off their campaign to a new album release later this year in fine style!
Innovators and outstanding performers, SEETHING AKIRA is an award-winning UK band known for infusing rock, electronic dance music and drum and bass with shredding metal guitars and commanding vocals. Winning such competitions as Bloodstock, Metal To the Masses, Breakout Festival selection by Sikth and Portsmouth Guide awards Best Band 2018, Seething Akira is truly unique in a world of copy culture.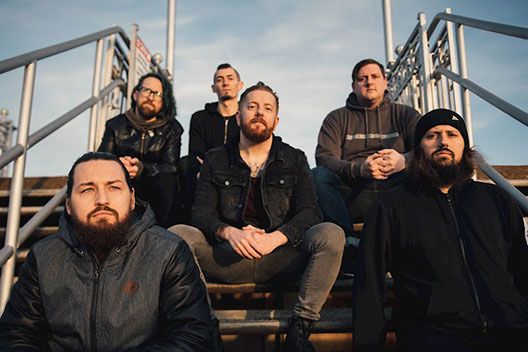 Together with the voices of Kit Conrad & Charlie Bowes, SEETHING AKIRA has been tearing venues apart with their incredible, high energy live performance since 2012. With UK and EU tours under their belts, the band have put their stamp on festivals such as Victorious, Bloodstock, Camden Rocks, Techfest and Festival De Musique (Belgium) amongst others. Having remixed for electronic crossover legends such as Pig & Empiron and worked with Ex Prodigy Jim Davies, SEETHING AKIRA are set to become the future curators of Crossover music.
Founder member Charlie Bowes (Production/Vocals) is joined by Kit Conrad (Vocals), Stu Radcliffe (Drums) Richard Ellis Speaight (Bass) and Simon Williams (Guitar). After a series of self-released singles and the "Sleepy Skeletor" album, Seething Akira recently signed to London-based Alternative label Armalyte Industries.
"They are a band that need to be seen to be believed, especially in the live environment, where they truly thrive, being in their element. It's no surprise that they have already supported the likes of Skindred, Hacktivist and Don Broco."
Dark Art Conspiracy
Band Members
Kit Conrad (Vocals)
Charlie Bowes (Vocals/Producer)
Stu Radcliffe (Drums)
Richard Ellis (Bass)
Simon Williams (Guitar)
John Corney (Guitar)
Links
http://www.seethingakira.bigcartel.com/
https://www.facebook.com/seethingakira/