News: Skimmity Hitchers To Play Exclusive Live Streamed Gig
on
February 20th, 2021
at
17:37
Exchange Bristol on Saturday 27th March


West Country cult favourites Skimmity Hitchers will be playing an exclusive gig live streamed directly from the Exchange music venue in Bristol on Saturday 27th March. This will be a full production show and is not to be missed if you are a fan of the band's unique brand of Scrumpy & Western style madness. As well as two sets of live music (including brand new material from their forthcoming album) and the usual Skimmity banter, the show will also feature a live presenter, special guests and audience interactivity.
Tickets are for this one-off event are £10 and available from the Exchange website. Your ticket gives access to the gig to everyone in your household on multiple devices, making this a proper night in with your bubble.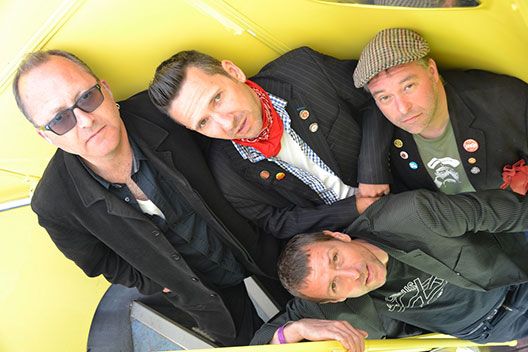 Kev Davis from event promoters Fuelled By Cider said: "Coronavirus has hit the live music scene very hard but we are determined not to let it stop us enjoying live music and having fun. We're thrilled to be involved in this exclusive show, and know that Skimmity Hitchers will be as dynamic and fun in your front room as they would be if you were in the front row. Get the ciders in and come join us!" The gig is also a collaboration with Bristol cider bar and distributor The Cider Box, who will be offering especially curated cider selection for the night.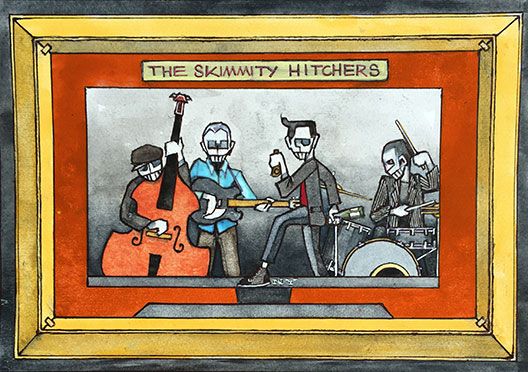 Purchase Your Tickets for this Virtual Event here.
SHOW STARTS 19.30 // INTERVAL 20.45 // SHOW FINISHES 22.00
Videos


Links
http://www.skimmityhitchers.co.uk
https://www.facebook.com/skimmityhitchers