Electro/Synth Poppers Scenius have decided to release two different versions of new single "Make It Shiny". One by Nature of Wires and one by Steve Whitfield's other band Klammer. Starting with the Klammer remix; hearing the opening keys, bleeps and samples the listener is transported back to the early 80's via Kraftwerk and a smattering of the Breaking Glass soundtrack (to my ears)! The accompanying video however captures something far more glitzy and glam. Created by Eugene Deslaw "Les Nuits Electriques – 1928" totally sets the scene.
The vocals hint at Visage; it wonderfully transports you back to those halcyon days (pre) New Romantics, when everyone and everything was still underground in the basement clubs. It's experimental yet the vocals are delivered with a polish and sheen, confident yet layered. It builds to a strong conclusion and while world domination may still be an age away, "Make It Shiny" just begs to be heard by a wider audience brainwashed on two-bob X-Factor fodder!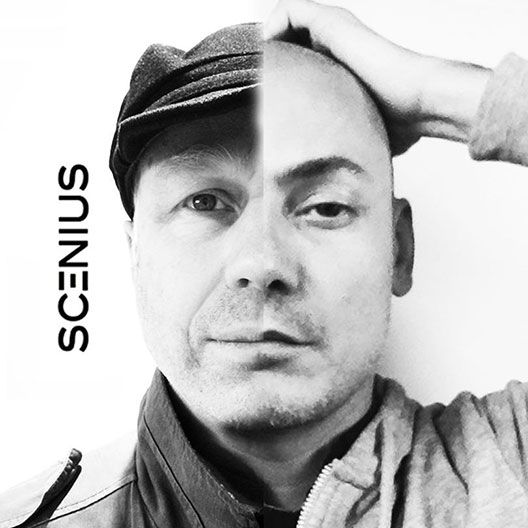 The Nature of Wires remix is an altogether more "radio friendly", bells and whistles; mass production affair. The vocals are prominent from the outset while the keys appear just a subtle afterthought; yet despite their simplicity, jockey for attention mid song through to conclusion. I love the fadeout finish, just leaving the listener begging for more. Scenius are a breath of fresh air for fans of 80's Synth/Pop, Dark/Wave Pre/Goth.
Links
https://scenius.bandcamp.com
https://www.facebook.com/sceniusband
Review by Ross A. Ferrone.