Single: "Self Sabotage" By Pure Assassins
on
February 12th, 2021
at
19:57

South Coast Rock band Pure Assassins continue their creative flow with a new single release due out on the 12th February. The single is titled "Self Sabotage" and it was mostly recorded in frontman Chris Rush's home studio. The song originally started out as another written about eighteen months ago, Chris was not happy with the chorus and the song was put on the back burner until new ideas came to light. Chris explains "as often happens, the final chorus just came to me one day when I wasn't really thinking about finishing the song and it took all of 5 minutes to get down. For this track I got my long-time friend Paul Fox to rework some of the verse lyrics. He's played keys/percussion and sung backing vocals with us live on and off for a year or so before Covid. I used to write songs with him many years back and it's been good to have him involved a bit more in this process".
The track has been mastered by engineer John Davis, who works at Metropolis Studios in London. His CV is extremely impressive with bands like Royal Blood, Primal Scream, Noel Gallagher, Dua Lipa to name a few.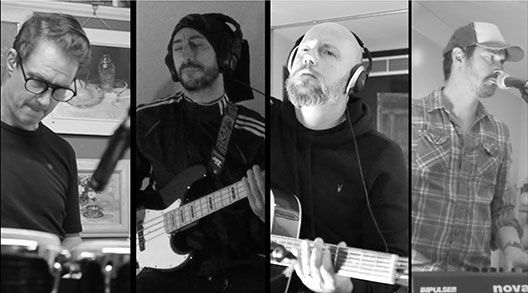 This is a song that explores that self-destructive tendency to end something good before it can be taken from you – hence the lyric "gotta do it to you before you do it to me". The track starts out life with the rolling guitar riff and groove-laden bass; which slowly builds the track's momentum until the chorus, where things turn on their head. The music is full of tension; matching its subject matter, while Chris's vocals gruffly breeze along with a menacing undertone. At around 2 minutes 10 seconds you get some mammoth-sized bass riffs, before Chris takes off with an epic guitar solo. This sounds as though it has origins from 50's style surf guitar, with artists like Dick Dale. Chris has certainly put his own stamp on it with some fuzzed-up Stoner-style effects. If you compare the tune to the bands other 2020 releases "Take a Minute"; "Not Like You" and "So Sad", you can see that the band's creative juices have propelled them forward in a different and heavier direction. That figures as they sight an eclectic mix of influences including Queens of the Stone Age, Soundgarden, BRMC, Death from Above and Radiohead.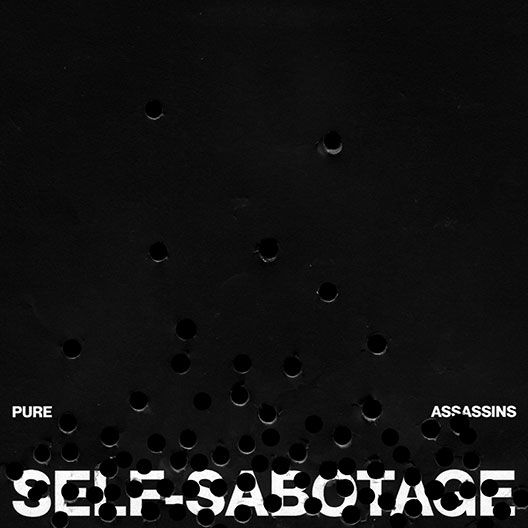 Pure Assassins are
Chris Rush – Lead Vocals, Guitars, Keyboards
Tom Hooper – Drums and Percussion
Pablo Uccellatore – Bass
Paul Fox – Piano/Backing Vocals
Find The Single from 12th February here.
Links:
https://www.facebook.com/pureassassins
https://soundcloud.com/pure-assassins
Words by David Chinery (Chinners).