Xander & The Keys front man Xander Allen has made use of his time in lockdown by not only watching virtually everything the Star Wars franchise has to offer, but he has also recorded his debut solo album entitled "So Low". I'm not sure if this is a nod to the Harrison Ford character Han Solo or about how the whole country is feeling during the Covid 19 pandemic. The album features ten tracks over 34 minutes and was recorded mainly remotely with help of Xander's long-time friend Simon Whitbread. As a member of his band, Xander relentlessly gigged across a host of festivals, music venues and corporate events; as well as a string of studio-recorded releases. The band draw on a host of influences including American Rockers Kings Of Leon and Liverpudlian pioneers Echo & the Bunnymen.
The album cover features the rather glum-looking singer-songwriter in a darkened pose with a dash of subtle make-up to one eye, somewhat similar to that of a Pierrot clown. A character in contemporary popular culture, an avatar of the post-Revolutionary People. Xander explains "I just wanted to make an album which explored genres and styles I would usually be afraid to touch". The recordings feature no other musicians with Xander challenging himself to play all respective instrumentation virtually all by himself . The opening introduction is a track called "Window" which shows Xander starting to stretch his creative legs. It kicks off with a nice atmospheric guitar intro before the rhythms kick in and the vocals start. "Broken" has a real infectious groove; with a combination of keys, guitars and rhythms rattling our senses.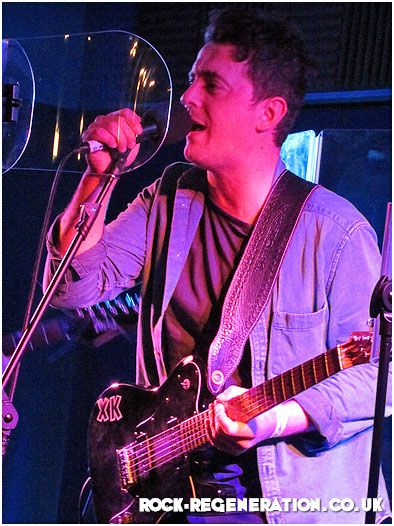 Things turnaround somewhat with the next track "How To Feel" with an initial acoustic guitar as the bed with some well-delivered slide guitar over the top. This creates an Americana/Folk-sounding tune that certainly explores an area of the musical spectrum that has not been explored previously by this artist. "Used To The Noise" is one of the standout tunes of this collection, with plenty of musical creativity on this rockier number which sees Xander sharing the harmonies with female vocalist Aimee. The lyric in the song "9.81 is the mathematical measurement of the effect of gravity on earth", which is the speed of an object falling freely near the Earth's surface and will increase by about 9.81 meters (about 32.2 ft) per second every second.
"I Know You Won't" sounds more like the Xander & The Keys sound, with the familiar vocal style; coupled with some more slide guitar and female vocal. "Next Sunday" shows this musician throwing away the rule book and using plenty of innovation, with electronic sounds going head to head with some really skillful guitar work. "21 Grams" is a beautifully philosophical song where the spiritual part of our being is explored with deep thoughts from the very depths of Xander's soul. The song gently meanders along with well-delivered vocals, with thought inducing lyrics. The pace slows for the next track "Chance", a song with possibly the best vocal performance of this collection, with a deep meaningful delivery on this emotive number. The penultimate track "Fall Asleep" continues to show the real talent this artist has with a track that smolders its way along, with some well put together instrumentation that steadily builds and builds. At 6 minutes 12 seconds, there is plenty of room for some imaginative stimulating sounds. The final track is "Gone Too Far", an acoustic guitar-driven song that shows some more six-string skillfulness on this concluding all-instrumental piece.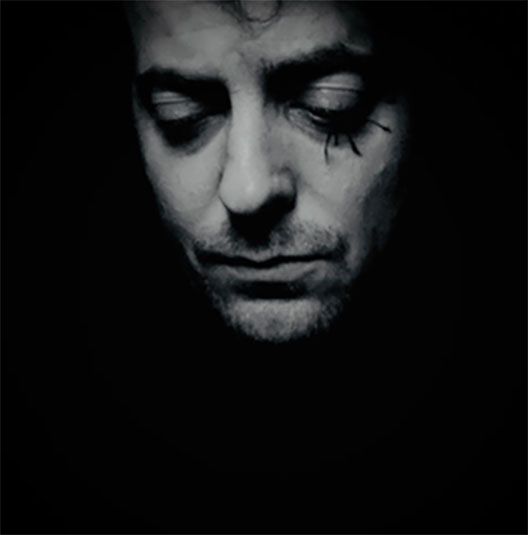 I've been a fan of Xander & The Keys original material for a long while now and I'm so pleased that the front man has used his lockdown time to explore his musical abilities. This record has cemented what I've known already, that he is a very talented individual with a lot to give. This record can only help his ambitions within his music and like every music fan, I look forward to seeing him and band perform live again once this wretched lockdown is over; I for one hope to hear a few of these tunes on the set-list.
Track Listing
Window
Broken
How to Feel
Used To the Noise
I Know You Won't
Next Sunday
21 Grams
Chance
Fall Asleep
Gone Too Far
Links
http://www.xandkeys.com
https://www.facebook.com/Xandkeys
Words by David Chinery (Chinners).